Teachers volunteer at food pantry
Friday, November 23, 2018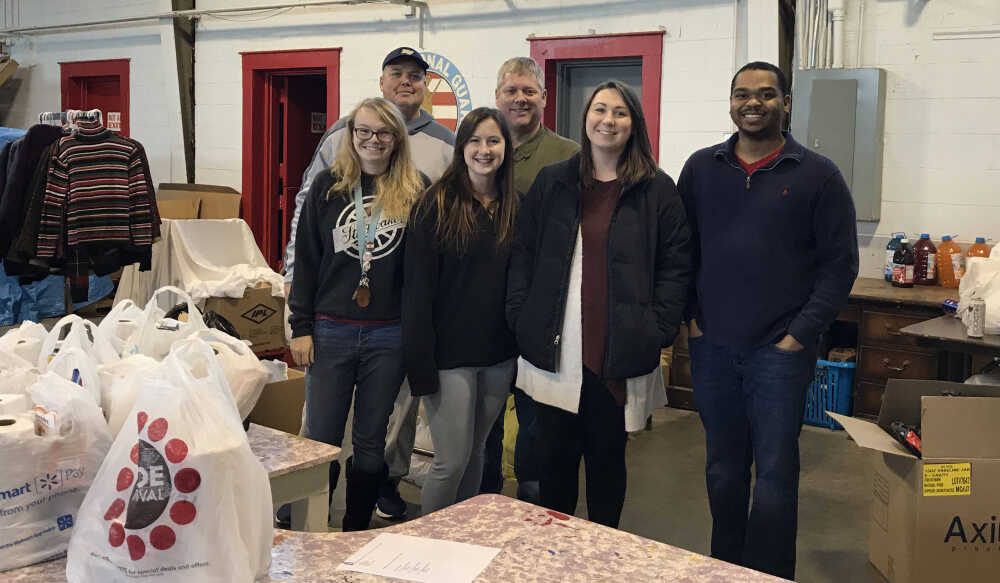 Three Rivers Food Pantry in Marked Tree had some help last week from teachers with the Marked Tree School District.
Twenty-five teachers came to the pantry on Wednesday to help prepare for Thursday, when the pantry gives out food. Connie Huff, who is co-director of the food pantry, said Marked Tree Elementary also did a food drive and was able to donate 354 pounds of canned food, which was brought to the pantry Wednesday. On Thursday, another group of about 21 teachers came to help hand out food.
Marked Tree Superintendent Matt Wright said it was an opportunity for them to serve the community. "That is the true purpose of a school, to serve the community, whether it's through education or feeding families," Wright said.
Wright said the day was scheduled for professional development and that there was no better professional development than getting out in the community and feeding families. "It's important to have meaningful contact with our families. This is a good avenue for that and a worthy avenue," Wright said.
Counselor Bobbie Pharis said helping out at the food pantry was a good way to see the families of the children they serve. "Sometimes we don't realize the background of our kids, so it's good to see what's going on here," Pharis said. She added that because they require students to do community service, "Being here shows us what the needs are and where we can organize our kids to serve."
Coach Barbara Wilburn said she was honored and blessed to able to help out at the food pantry. "I love doing this," she said. "It is something we need to do in general, not just during the holidays. We always need to give back."