Lady Hornets pick up first win of season
Thursday, November 29, 2018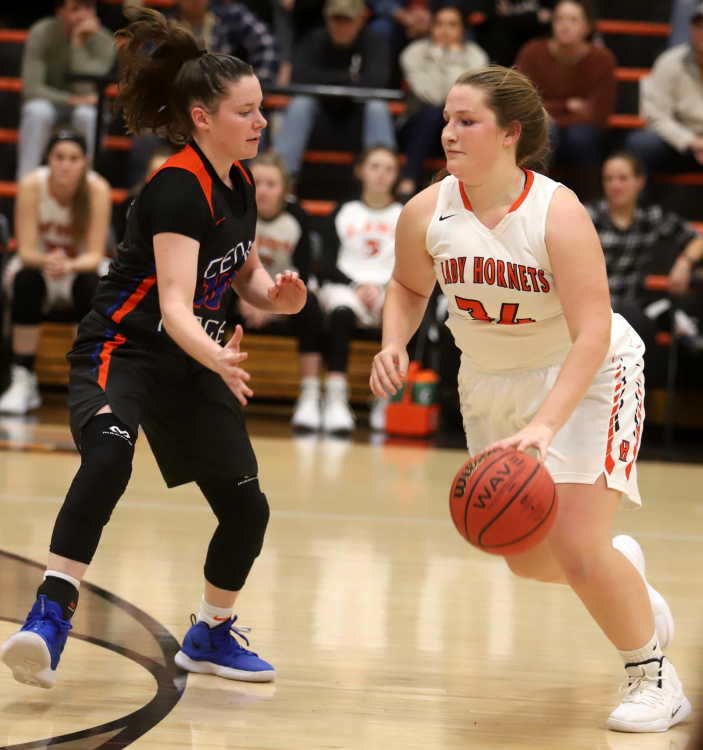 Kristin Vanaman scored 15 points to lead Harrisburg to a 41-35 win over Cedar Ridge this past Tuesday at the Hornets' Nest.
Vanaman got the Lady Hornets on the board first hitting one of two free throws for the early 1-0 lead. Cedar Ridge got a stick back basket before Gretchen Morgan hit a jumper in the lane making it 3-2 Harrisburg. The Lady Timberwolves hit a jumper as Vanaman and Destany Lovell made back to back baskets to make the score 7-4 Harrisburg with 2:01 left in the quarter. Cedar Ridge added a basket late to make it 7-6 Lady Hornets after one.
Morgan drained a three-pointer to start the second quarter as Cedar Ridge scored back to back baskets making it 10-10. Cassie Armstrong got a steal and a layup for the Lady Hornets only to see the Lady Timberwolves hit a three-ball to take a 13-12 lead with 2:26 left. Vanaman hit two free throws for the Lady Hornets, Armstrong hit one of two free throws and Vanaman stuck back an offensive rebound to give Harrisburg a 17-13 lead at the half.
Complete game story in November 29 PCDT!