Harrisburg falls 71-51 at home to Cedar Ridge
Thursday, November 29, 2018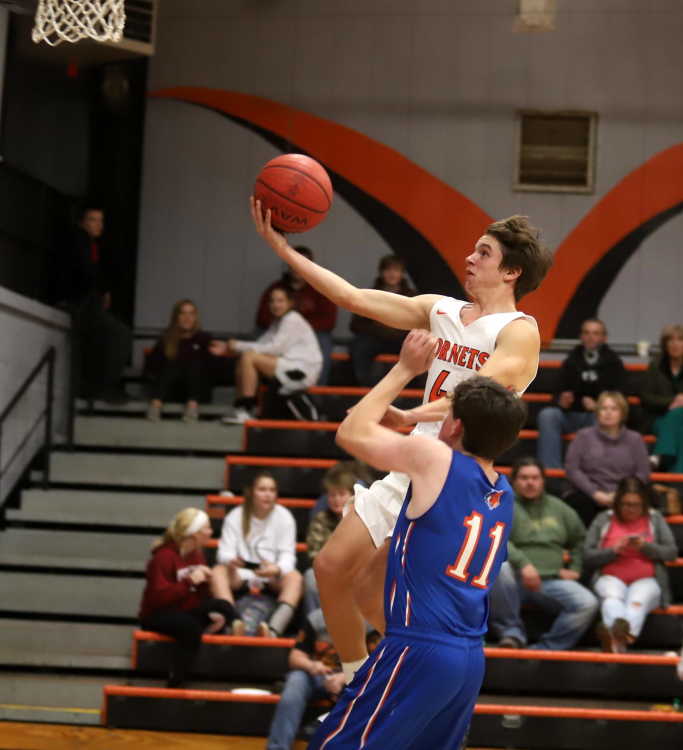 Harrisburg couldn't overcome a slow start as the Hornets lost to Cedar Ridge 71-51 this past Tuesday night in Harrisburg.
Cedar Ridge jumped out to a 4-0 lead before Caleb Neal hit one of two technical fouls on a uniform violation against the Timberwolves. Ray Michael Jones hit a jumper in the lane to cut the lead to 4-3 only to see Cedar Ridge score the next five points to make it 9-3 Timberwolves with 4:12 left. Neal's three-pointer cut the lead to 9-6 before Cedar Ridge scored the last six points of the quarter to take a 15-6 lead after one.
Jamason King got a steal and layup for the first points of the second quarter to make it 15-8 only to see Cedar Ridge score the next six points to make it 21-9 Timberwolves. Neal converted an old-school three-point play as Cedar Ridge scored inside and canned a three-ball to make it 26-11 Timberwolves. Harrisburg got back to back baskets from Layne Tucker, a jumper from King, a stick back basket from Jones and a runner in the lane from King to cut the lead to 26-21. Cedar Ridge converted a rare four-point play, Jones stuck back another offensive rebound as the Timberwolves hit a jumper and two free throws making it 34-23 with 19 seconds left in the first half. King hit two free throws as Cedar Ridge got a stick back basket to make the halftime score 36-25 Timberwolves.
Complete game article in November 29 PCDT!