Lady Wildcats pick up non-conference home win
Thursday, December 6, 2018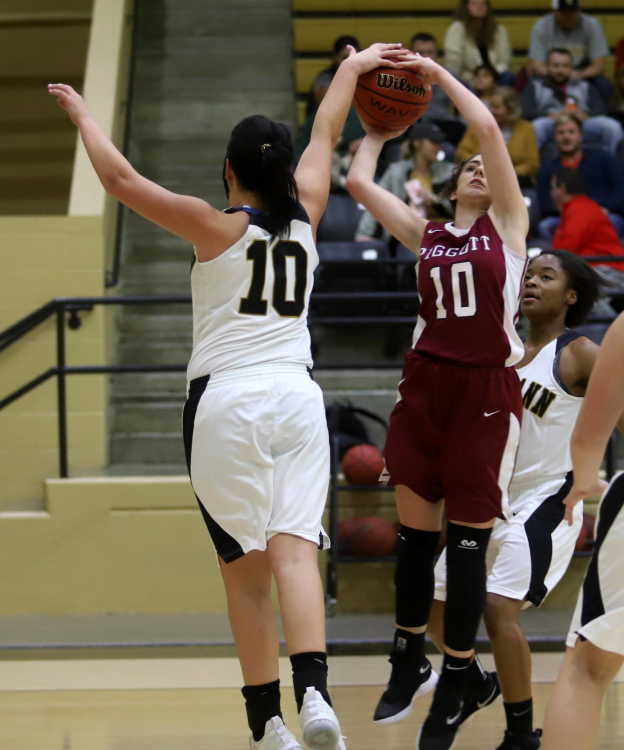 Trumann had four players score in double figures as the Lady Wildcats downed Piggott 62-34 this past Monday in girls high school basketball action at Wildcat Gym.
Trumann jumped out to a 4-0 lead as Tay Smith scored inside and Mallory Hartley stuck back an offensive rebound. Piggott made it 4-2 with a jumper before Smith's jumper made the score 6-2 Trumann. The Lady Mohawks scored back to back baskets to tie the game at six as Caroline Morgan hit a jumper making it 8-6 Lady Wildcats with 2:44 left. Piggott scored inside to tie the game at eight before Morgan went coast to coast for layup giving Trumann a 10-8 lead. The Lady Mohawks canned a three-pointer to take an 11-10 only to see Hannah McClaughlin answer with a three-pointer to make it 13-11 Lady Wildcats. Piggott hit one of two free throws and added a jumper in the lane in the last minute of play to take a 14-13 lead after one.
Daly Taylor gave Trumann the lead at 15-14 with a baseline jumper to start the second quarter only to see Piggott hit a three-pointer and a jumper in the lane to make it 19-15 Lady Mohawks. Morgan canned a three-pointer before getting a steal and layup to give the Lady Wildcats a 20-19 lead. Hartley hit one of two free throws as Piggott nailed a three-pointer to make it 22-21 Lady Mohawks with 4:03 left. The Lady Wildcats went on a 10-0 run over the last four minutes as Hartley and McClaughlin hit back to back three-pointers, Hartley added two free throws, McClaughlin scored off the fast break and Smith scored inside to make it 33-22 Trumann at the half.
Full game story in December 6 PCDT!!