Morgan sets push pull world record at WABDL meet
Thursday, December 13, 2018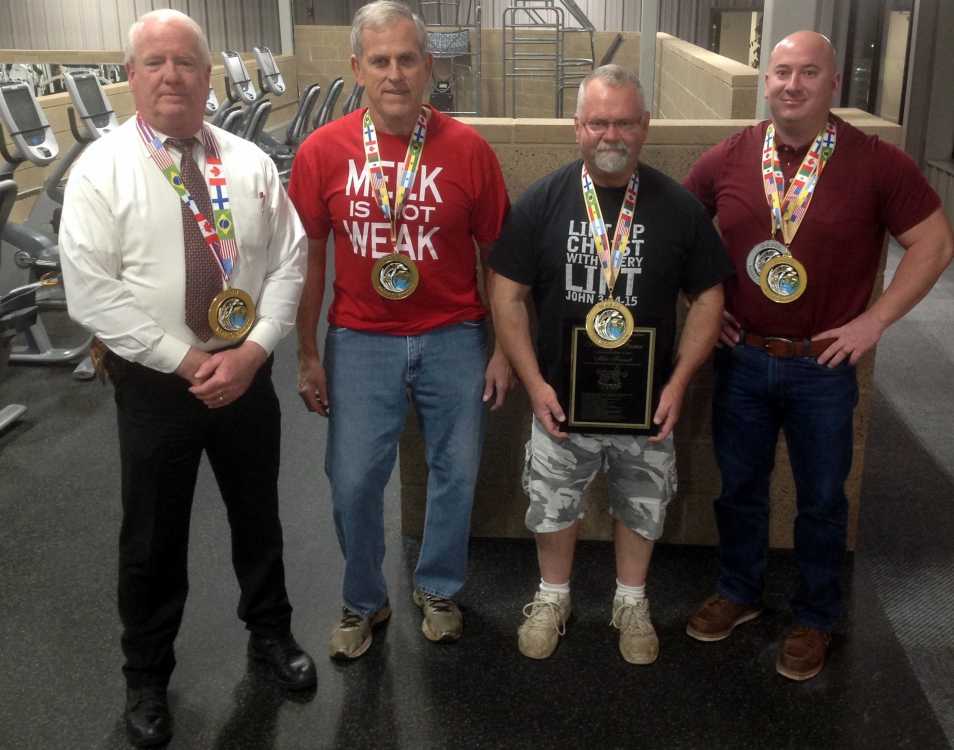 Eddie Morgan of Jonesboro did a 611 pound deadlift for a first place World Championship and broke the world record for push pull (total of dead lift and bench press) by 125 pounds in the 61 to 67 age group when he bench pressed 303 pounds and dead lifted 611 pounds for a total of 914 pounds at the World Association of Benchers and Deadlifters (WABDL) Meet in Las Vegas, NV in November. This was his 13th World Championship without a defeat. He was awarded two first place gold medals and a world record.
Morgan lifted 700 pounds in 1997, 690 pounds at an AAU meet in Rogers in 1998 and set a world record for lifting 661 pounds at the WABDL Worlds in 2012. He holds the American record with a 630 pound squat.
Morgan is a graduate of West Memphis where he played football. He was a member of 1975 ASU football team, one of two undefeated teams in the history of the school's football program and was an All Southland Conference defensive tackle in his junior and senior years. He was drafted by the New York Giants and played pro football in the Canadian League.
Morgan has taught special education at Trumann for 33 years where he also drives a school bus and trains his special education students to lift weights competitively. Prior to that he taught and coached at Parkin, West Memphis and Calico Rock.
Morgan is preparing 20 to 30 of his special education students for this year's Arkansas Southern Nationals where lifters will include men and women and students. His students have set world records in their respective classes and won national championships in the team division at the Southern Nationals.
The Arkansas Southern Nationals Weight Lifting Championships will be Saturday, March 2, 2019, at the Haven Hotel on Phillips Drive and Caraway in Jonesboro. All lifters who compete will automatically qualify for the World Championships to be held in November, 2019, in Las Vegas. You can call Morgan at 870-219-1452 for more information..