Junior Warriors cruise to win over Barton
Thursday, December 13, 2018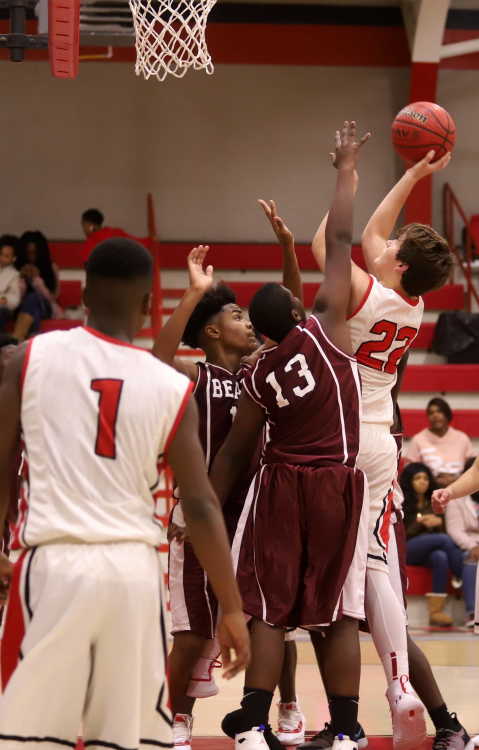 EPC jumped out to a double digit lead after the first quarter and never looked back as they went on to beat Barton 51-19 in junior high basketball action this past Friday in Lepanto.
Wyatt Boxley got the Junior Warriors on the board first with a basket inside as Barton answered with a stick back basket to make it 2-2. EPC scored the next seven points as Josh Gilmore scored in the paint, Boxley hit two free throws, Gilmore hit one of two free throws and Candon Argo stuck back an offensive rebound making it 9-2 Junior Warriors with 2:53 left. The Junior Bears scored a basket inside before Argo hit one of two baskets, Boxley scored down low and Gilmore added two free throws to make the score 14-4 Junior Warriors at the end of one.
Gilmore put back an offensive rebound for EPC first points of the second quarter as Jamarkius Garrett hit one of two free throws making it 17-4 Junior Warriors. Barton scored a basket inside only to see Boxley hit one of two free throws and score inside to make the score 20-6 EPC. Barry Rossell, Jr hit one of two free throws for the Junior Warriors before Lorenzon Hillis scored inside to make it 23-6 EPC with 1:35 left in the second quarter. Carter Smith hit one of two free throws making the score 24-6 Junior Warriors at the half.
Complete game story in December 13 PCDT on newsstands now!