Indians repeat as Gerald Jennings Tournament champions
Thursday, December 13, 2018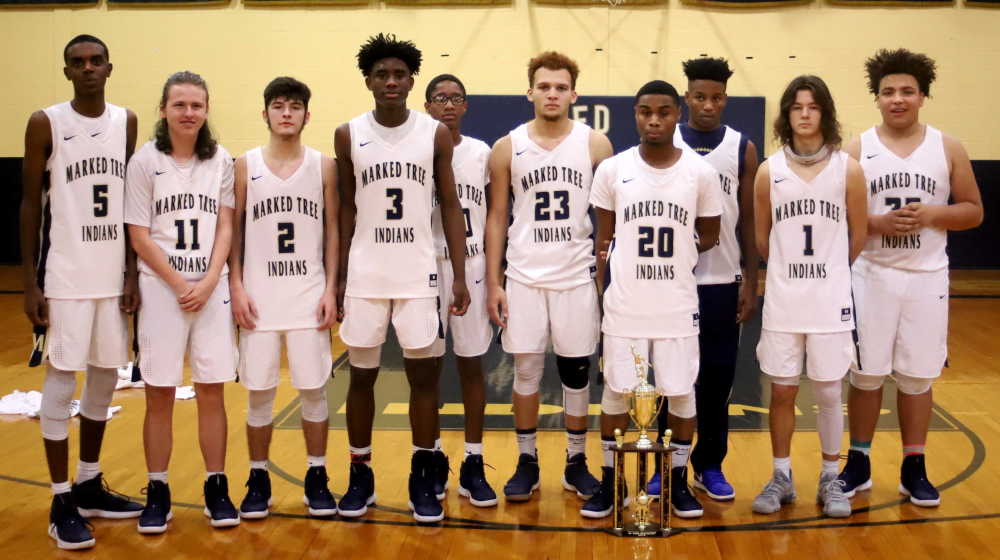 For the second year in a row Marked Tree beat Trumann to claim the senior high division of the 2018 Gerald Jennings Tournament. The Indians led by as many as 14 points in the fourth quarter before winning 70-63.
Jack Brown scored the first points of the game to give Marked Tree a 2-0 lead as Ben Turner scored inside for Trumann to tie the game at 2. The Indians got a three-pointer from Trayvius Brown and a basket off the break from Brennon Honeycutt to take a 7-2 lead. The Wildcats got back to back three-pointers from Aaron Phelan to take an 8-7 only to see Trayvius Brown get inside for a score as Honeycutt hit two free throws to give Marked Tree an 11-8 lead with 3:45 left. Turner canned a three-pointer for Trumann to tie the game at 11 only to see Trayvius Brown drill a three-ball for the Indians to make it 14-11 Marked Tree. Turner scored inside for the Wildcats as Jack Brown got inside for a Marked Tree score to make it 16-13 Indians after one.
Zach Buchanan got a stick back basket for Trumann's first points of the second quarter as Milton Lewis,III hit two free throws for the Wildcats before Buchanan converted an old-school three-point play to give Trumann a 20-16 lead. Trayvius Brown scored inside for Marked Tree only to see Trumann get a basket in the paint from Phelan and a three-pointer from Seth Smith to make the score 25-18 Wildcats with 2:12 left. AJ Johnson scored down low for Marked Tree as Trayvius Brown hit one of two free throws as the Indians cut the lead to 25-21. Buchanan got a steal and layup for the Wildcats before Jack Brown canned a three-pointer with 26 seconds left to make it 27-24 Trumann at the half.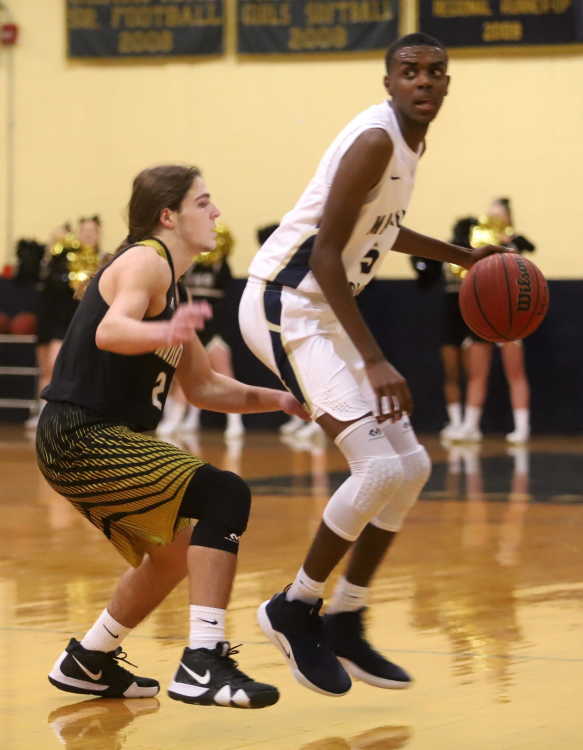 Full article in December 13 edition of the PCDT!