Jimmy Lee Goza
Thursday, December 13, 2018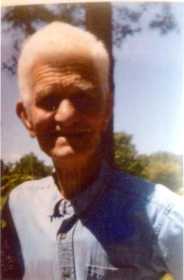 Jimmy Lee Goza, 77, of Jonesboro went to be with the Lord on December 10, 2018. He was born on March 25, 1941 in Trumann, Arkansas. He graduated from Bay High School in 1960. Jimmy married the love of his life, Dovie Ann Golden, on May 4, 1962. He was a carpenter by trade from the early 1960ís until he became disabled. Jimmy helped build some of the finest homes in Jonesboro and enjoyed hunting, fishing, and building specialty wood products. Jimmy attended First Baptist Church of Trumann until his health no longer allowed and taught Sunday school there for twelve years.
Jimmy was preceded in death by his parents Edward and Ruth Goza of Trumann.
He is survived by his wife of 56 years, Dovie Goza, three sons, Jimmy (Debbie) Goza, Kenny (Tammy) Goza, and Jeff (Tracy) Goza . In addition, Jimmy is survived by one special nephew, Charlie (Becky) Goza, and a young brother who he thought of more like a son, Terry(Annette) Goza, all of Jonesboro; sisters, Sandra(Mike) Durham of Quitman, TX and Patsy(Afton) Massey of Jonesboro, AR; brothers, Bobby(Nina) Goza of Walker, LA, Jerry (Lilia) Goza of Jonesboro, AR, Charles( Jan) Goza of Monette, AR. Jimmy had 15 grandchildren and 11 great grandchildren, and numerous nieces and nephews.
A funeral service was held, Thursday, December 13, 2018 at Emerson Funeral Home with Paul Horner and Joe Guthrie officiating. Burial followed at Pine Log Cemetery in Brookland with active pallbearers being: Jeremy Banks, Jim Golden, Wayne Clayton, James Copeland, Jay Lawson, and Wayne Fortson. Honorary pallbearers included: Pete Horner, Bobby Linn, and Thomas Moore.
Online Registry: www.emersonfuneralhome.com