Junior Lady Hornets fall at home to Riverside
Thursday, December 20, 2018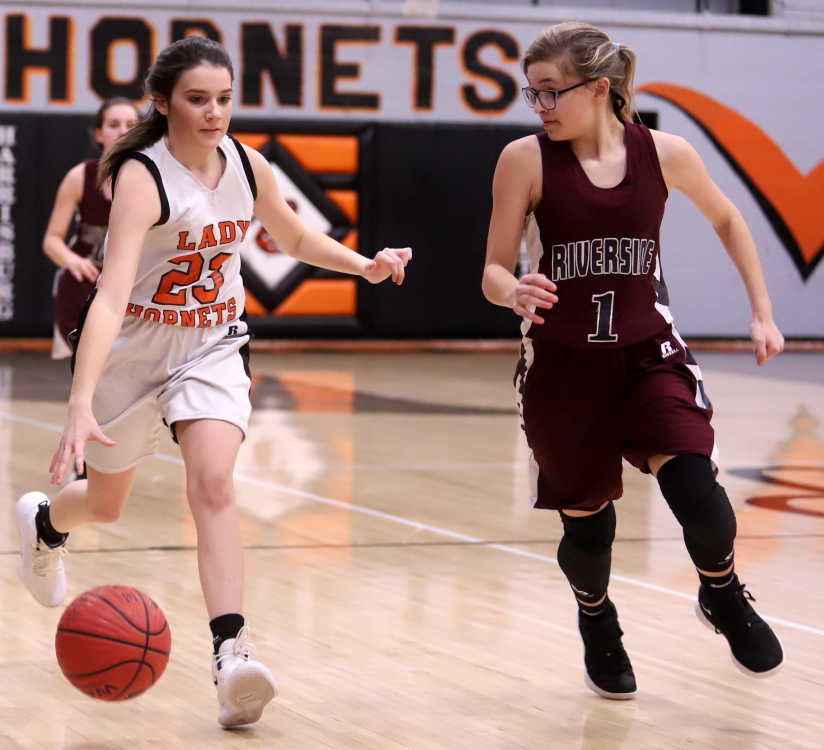 Harrisburg went scoreless in the second quarter and could never recover at the Riverside Lady Rebels took a 31-9 road win over the Junior Lady Hornets this past Friday at the Hornets' Nest.
Haylee Buckley gave Harrisburg an early 3-0 lead with a three-pointer 19 seconds into the game. Riverside responded by scoring the next six points to go up 6-3 with two minutes left. Lilly Betts hit a jumper in the lane for the Junior Lady Hornets as Nala Wallace followed with one of two free throws to make the score 6-6 after one quarter of play.
The second quarter was all Junior Lady Rebels as Harrisburg's offense went dormant as Riverside scored on a jumper, a coast to coast layup, a three-pointer and basket inside to take a 15-6 lead into the locker room at halftime.
Full game article in December 20 PCDT!