Lady Wildcats advance to semi-finals of NEA Invitational
Thursday, December 20, 2018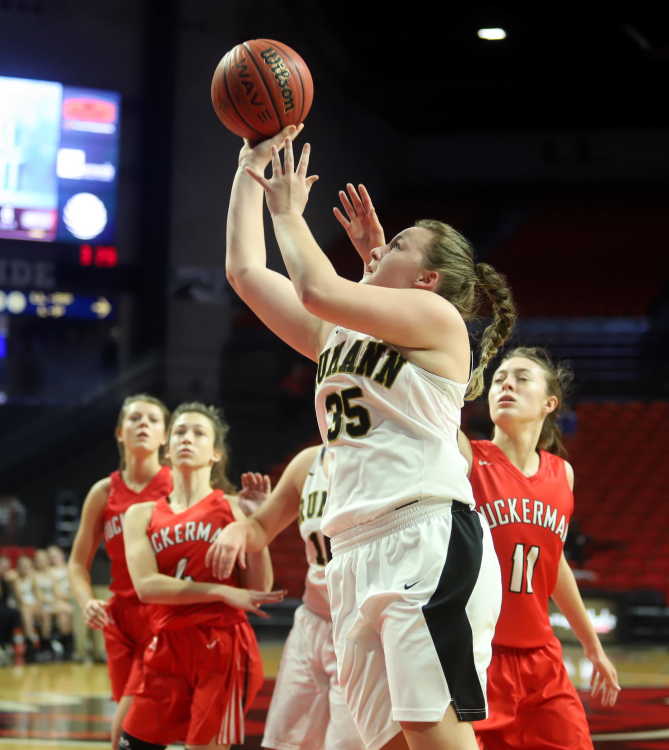 Trumann outscored Tuckerman 30-10 in the second half, holding Tuckerman scoreless in the the third quarter, on their way to a 46-32 win this past Saturday in the opening round of the girls Division II bracket at the NEA Invitational Tournament being played at First National Bank Arena in Jonesboro.
Mycha Wilson hit two free throws to give Trumann an early lead before Tuckerman got a stick back basket to go up 2-1. Daly Taylor hit two free throws for the Lady Wildcats as Wilson went coast to coast for a layup to make it 5-2 Trumann. The Lady Bulldogs hit back to back baskets to take 6-5 lead only to see the Lady Wildcats get back to back baskets from Tay Smith and Mallory Hartley to go up 9-6 with 2:27 left. Tuckerman hit one of two free throws before Hartley's running jumper gave the Lady Wildcats an 11-8 lead after one.
Tuckerman tied the game at 11 with a three-pointer early in the second quarter as Hartley hit one of two free throws and scored a basket inside to make it 14-11 Lady Wildcats. The Lady Bulldogs scored then next 11 points to go up 22-14 before Haley Mathis got a stick back basket for Trumann to make it 22-16 Tuckerman at the half.
Pick up a copy of the December 20 PCDT for full game story!