Harrisburg falls to Riverside in NEA Invitational Tournament
Friday, December 28, 2018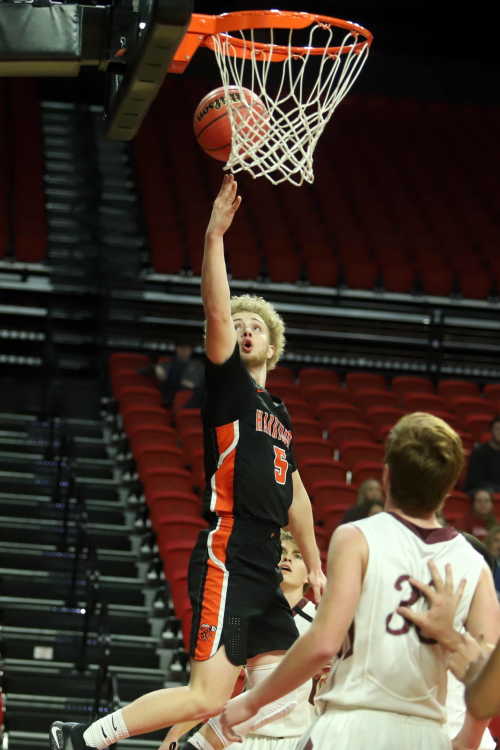 Harrisburg fell behind early to Riverside in their opening round game and could never recover at the Hornets lost 56-29 to the Rebels last Thursday at First National Bank Arena in Jonesboro.
Riverside jumped out to a 6-0 lead before Ryley Smith scored inside for Harrisburg to make it 6-2. The Rebels again scored six straight points as Layne Tucker went coast to coast for a layup to make the score 12-4 Riverside with 3:50 left. The Rebels scored inside, Caleb Neal and Tucker had back to back baskets for the Hornets only to see Riverside score back to back baskets to take an 18-8 lead after one.
Jake Sample hit one of two free throws as Harrisburg scored first points of the second quarter to make it 18-9. Riverside scored inside, Neal hit one of two free throws for the Hornets as the Rebels put back an offensive rebound and hit two free throws to make it 24-10 Riverside. Sample again hit one of two free throws for Harrisburg, Riverside hit a jumper, Tucker hit two free throws for the Hornets as the Rebels hit a baseline jumper and one of two free throws to push their lead to 29-13 with 1:30 left. Riverside added four more points before the quarter ended to make the score 33-13 at the half.
Full game story in December 27 PCDT!