Junior Hornets drop conference game at home
Thursday, January 10, 2019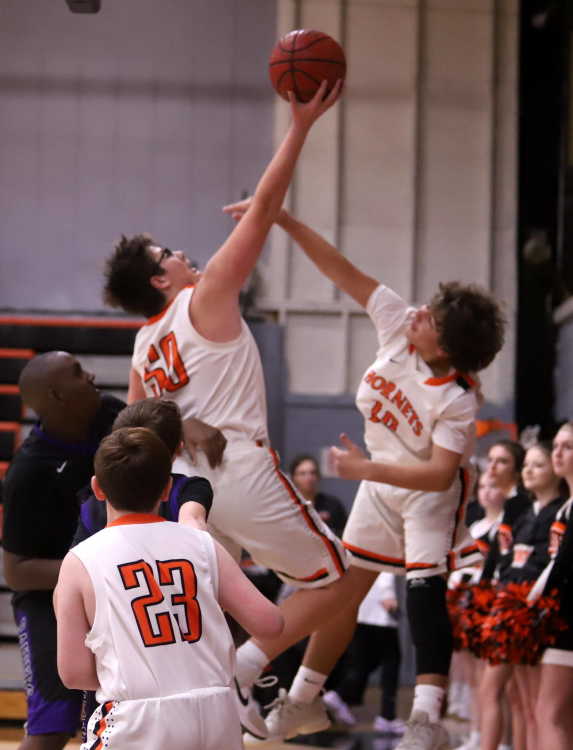 A scoreless third quarter spelled doom for Harrisburg as the Junior Hornets fell to Riverview 59-21 this past Friday in 3A-2 conference play.
Riverview jumped out to a 7-0 lead before River Carter scored back to back baskets for the Junior Hornets to cut the lead to 7-4 with 2:23 left. The Junior Pirates scored the next three points as Samuel Moore hit a three-pointer to make the score 10-7 Riverview after one.
The Junior Pirates hit a jumper in the lane to open the second quarter scoring as Carter scored off the fast break for Harrisburg to make the score 12-9 Junior Pirates. Riverview hit another jumper in the lane only to see Carter score again off the break and Jason Thomas hit one of two free throws for the Junior Hornets to make it 14-12 Junior Pirates. Riverview scored inside, Will Cronin scored inside for the Junior Hornets only to see the Junior Pirates score the next seven points to go up 23-14 with 1:49 left. Carter scored off the fast break for the Junior Hornets, Riverview scored inside, Dylan Sweeney hit a jumper for Harrisburg before the Junior Pirates scored the last five points of the quarter to take a 30-18 lead at halftime.
Complete game article in January 10 PCDT!