Wildcats roll over Salem in Kell Classic opener
Thursday, January 10, 2019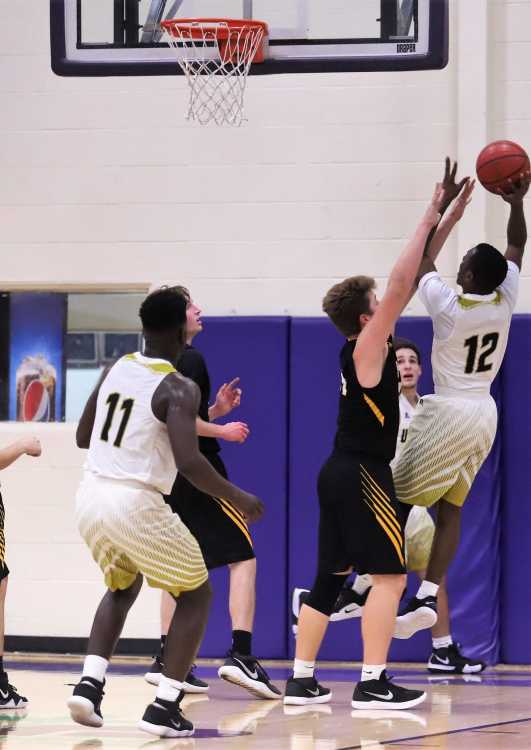 Trumann took the lead early and never gave it up as the Wildcats beat Salem 63-43 this past Saturday in opening round action of the George Kell Hall of Fame Classic in Swifton.
Salem scored the first points of game to go up 2-0 only to see Trumann score the next eight points as Ben Turner hit a three-pointer and scored inside, Lewis Milton, III hit one of two free throws and Turner added another basket inside to make it 8-2 with 4:10 left. The Greyhounds cut the lead to 8-7 as Zach Buchanan scored inside for the Wildcats to make the score 10-7 Trumann. Salem hit one of two free throws, Mario Burks canned a three-pointer for the Wildcats as the Greyhounds hit two free throws to make the score 13-10 Trumann. The Wildcats got one of two free throws from Buchanan and a basket inside from Turner making it 16-10 Wildcats at the end of one.
Turner had an electrifying two-handed dunk alley-oop dunk off a pass from Will White for Trumann to open the second quarter before Salem scored the next six points to make it 18-16 Wildcats. Trumann scored the next 10 points as Turner and Aaron Phelan hit back to back three-pointers as MJ Barnes scored back to back baskets to make it 28-16 Trumann with 1:39 left. The Greyhounds scored inside as Buchanan scored inside for the Wildcats to make the score 30-18 Trumann at the half.
Pick up a copy of the January 10 PCDT for full game story!