Harrisburg council hears about student work program
Friday, January 11, 2019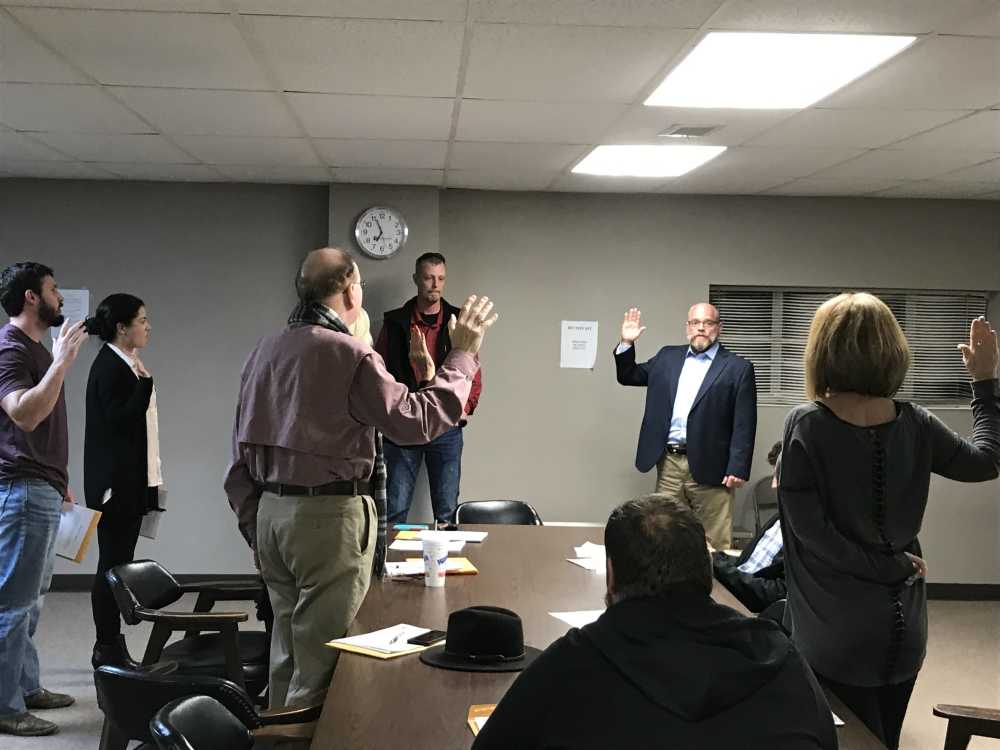 The Harrisburg City Council heard from representatives with the school Tuesday night regarding a state funded work program for students.
Last year, Harrisburg School District was chosen as one of the first 15 schools in the state to participate in the OWL program (Opportunities for Work-based Learning). This program gives kids the opportunity to work and gain job experience while in school. According to Chrissy Parks with the school, students get paid by the state, and the school gets money as well for being a part of the program. She said ten kids were in the program last year, and 25 are in it this year. Some of the places students have worked include both on campus in the office, in custodial, and the bus shop, and off campus in places such as restaurants, banks, and others. Parks addressed the city council about the school partnering with the city to come up with more places for students to work through the program. She said the city would only have to provide places to work, and the school would handle transport, forms, etc. There are two groups of students that work from either 9-11:30 a.m. or 1-3 p.m. The council agreed the city should get involved with the program, and Mayor Justin Kimble said he would meet with department heads to see what they can do.
In other business, Mayor Kimble said the Sheriff's Office typically does dispatch for the city and that the price has gone up this year from $10,000 to $16,000. Mayor Kimble said he talked to Sheriff Kevin Molder and made a counter offer of $13,000, which the sheriff was agreeable to. However, Mayor Kimble said that at the time, the county judge would not budge on the $16,000 figure. He said he was going to meet with the county judge on Wednesday to discuss matter, and the dispatch agreement would be brought before the council at the next meeting.
The council passed a resolution waiving competitive bidding on a tractor for the Street Department. The tractor in question is a John Deere that is two years old with 200 hours on it. It is being sold at an auction. Mayor Kimble said the price range should be within $60-65,000, but since it will be at an auction, he was asking the council to approve up to $80,000. The tractor it is replacing will go to Water and Gas, which is in need of one.
In other business, the council:
*approved a resolution giving signatory authority to the mayor to sign checks and other documents related to city business.
*approved a resolution adopting the 2019 budget.
*approved council rules and procedures with no changes.
*elected Alderman Rachel Morgan as Mayor Pro Tempore to fill in for Mayor Kimble should he be unable to preside over a meeting in the future.