Lard selected for Class 2A all-state football team
Thursday, January 17, 2019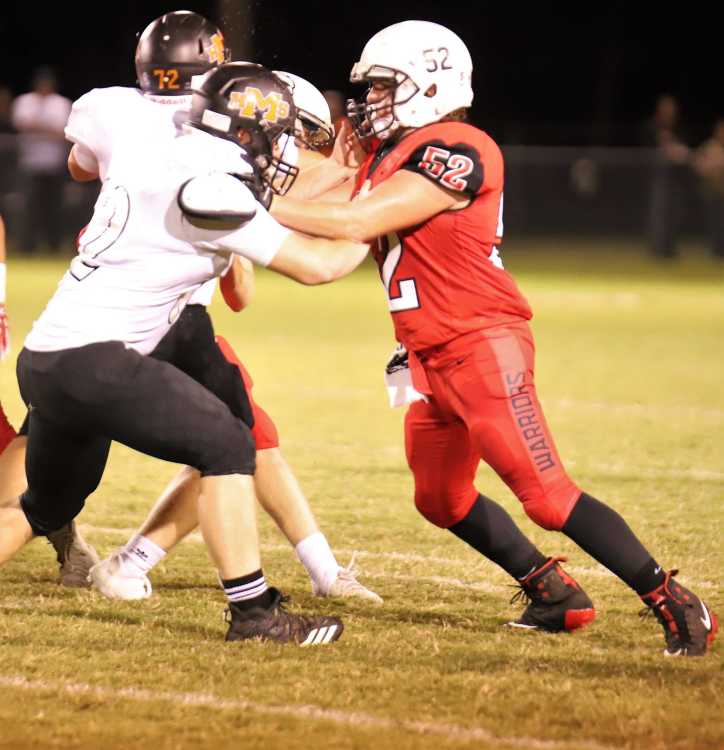 Senior James Lard of EPC High School capped off his senior year with a selection to the Class 2A All-State football team. Lard played offensive tackle and split time at inside linebacker and defensive tackle for the Warriors.
On offense, Lard helped EPC rush for 1793 yards on the season, 180 yards per game, with a 5.94 average per rush with the team scoring 26 rushing touchdowns. On defense, Lard had 54 tackles, six quarterback sacks, one forced fumble and two fumble recoveries. Lard was also responsible for all defensive calls.
"Having a kid like James with this young group was great for us," EPC head coach Brandon Powell said. "He was a three year starter that knew multiple positions on both sides of the ball. He had great leadership skills and did a great job teaching the underclassmen leading by example with his work ethic while always encouraging the younger guys. Offensively we asked a lot from him and he did a great job of making the offense click without ever getting any of the glory. Defensively he was a student of the game and was well prepared on Friday nights. He did a great job of keeping his teammates in positions to make plays," Powell added. "More than anything James is a great example of a student-athlete representing the football team well in the classroom as well as in the community. James is a perfect example of what makes football great. He's been a big part of this program for three years always doing the dirty work on the line of scrimmage for our backs, never getting his name in the paper or being put up for awards. He did it the right way and he did it for his teammates without any recognition," Powell said.