Second half collapse costly for Junior Warriors
Thursday, January 24, 2019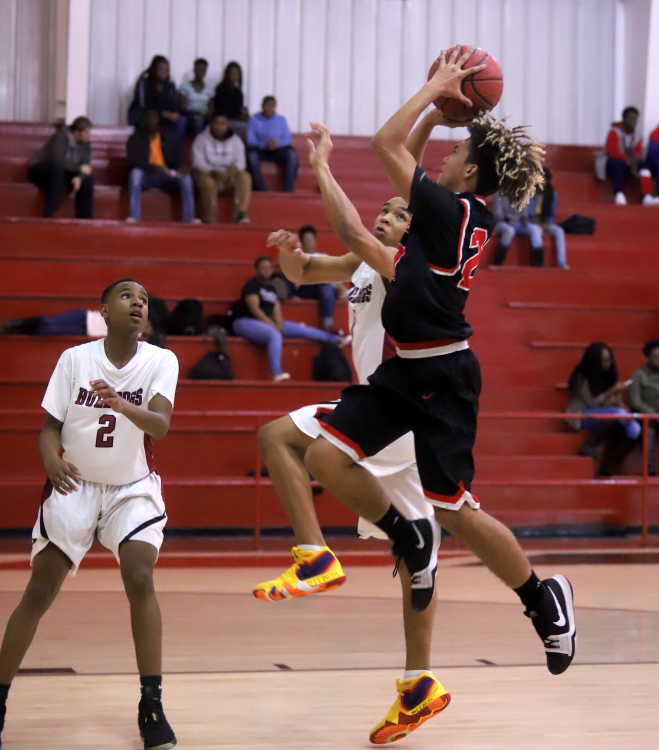 The EPC Junior Warriors were outscored 33-10 in the second half as they lost to Earle 53-20 this past Friday night at Earle.
The Junior Bulldogs got on the board first before Wyatt Boxley hit a jumper to tie the game at two. Earle scored the next seven points to go up 9-2 as Josh Gilmore canned a three-pointer for EPC to make it 9-5 Junior Bulldogs with 1:08 left. Jamarkius Garrett hit one of two free throws for the Junior Warriors only to see Earle score a basket at the buzzer to make it 11-6 at the end of one.
Earle opened the second quarter on a 7-0 to push their lead to 18-7 before Barry Rossell, Jr hit one of three free throws after being fouled attempting a three-pointer to make it 18-8 Junior Bulldogs with 1:32 left. Earle got a stick back basket as the Junior Warriors got a three-ball from Ashton Gilbert to make the score 20-10 at the half.
Complete game article in January 24 PCDT!