Lions Club hears about new Boy Scouts troop
Friday, January 25, 2019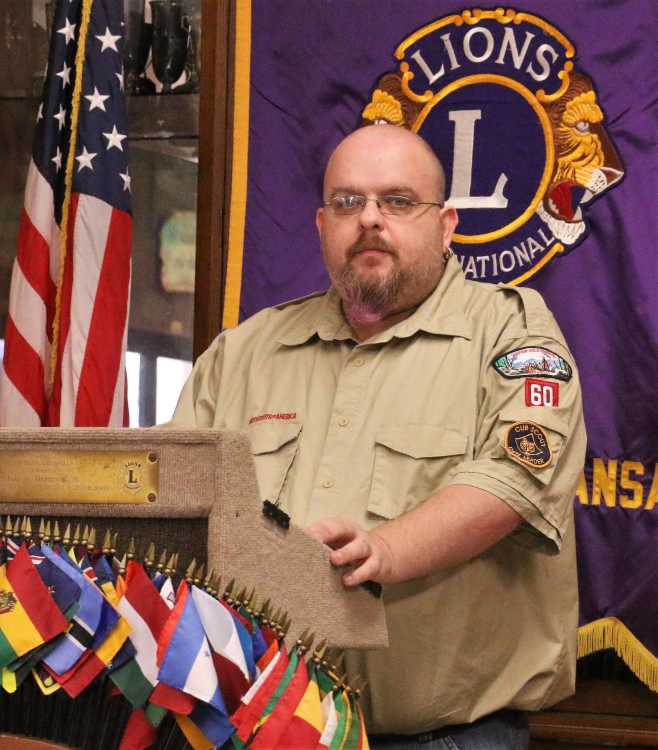 Jeff Field, Scout Master for Troop 379 of Trumann, was the guest speaker of the Trumann Lions Club during their weekly meeting last Wednesday at the Old Community House.
Field told the group that he had been working with Trumann's Cub Scouts Troop 60 when the older kids showed an interest in getting into scouting. "We had one of our cub scouts become too old for the troop, so we decided to start a boy scout troop. We've had eight sign up and hope to have more come on board soon," Field said. There are also eight in the cub scout troop that is chartered by First Baptist Church Trumann.
Field said he hopes to have a scout night in the next couple weeks to try and reach the sixth, seventh, and eighth grade boys to join the troop. "We have a good group of kids right now. They are all friends and get along with each other. If there are any events that you need help with, please call us and let us come help," Field said. Troop 379 will be chartered by the Trumann Lions Club.
The fees are $33 per year to be in scouts, and Field said the cub scouts have done a great job of fundraising to pay for the dues. "I hope we'll be able to do the same thing for the boy scout troop," Field said.
Field was asked about girls' participation in the Boy Scouts. "Girls and boys can't serve together in the same troop. The girls will have to form their own group if they want to serve in the scouts," Field said.
In closing, Field gave thanks to those who have helped. "I want to thank First Baptist Church and the Lions Club for chartering our troops and also the church for letting us have our meetings at the church," Field said.