Marked Tree students visit D.C.
Friday, January 25, 2019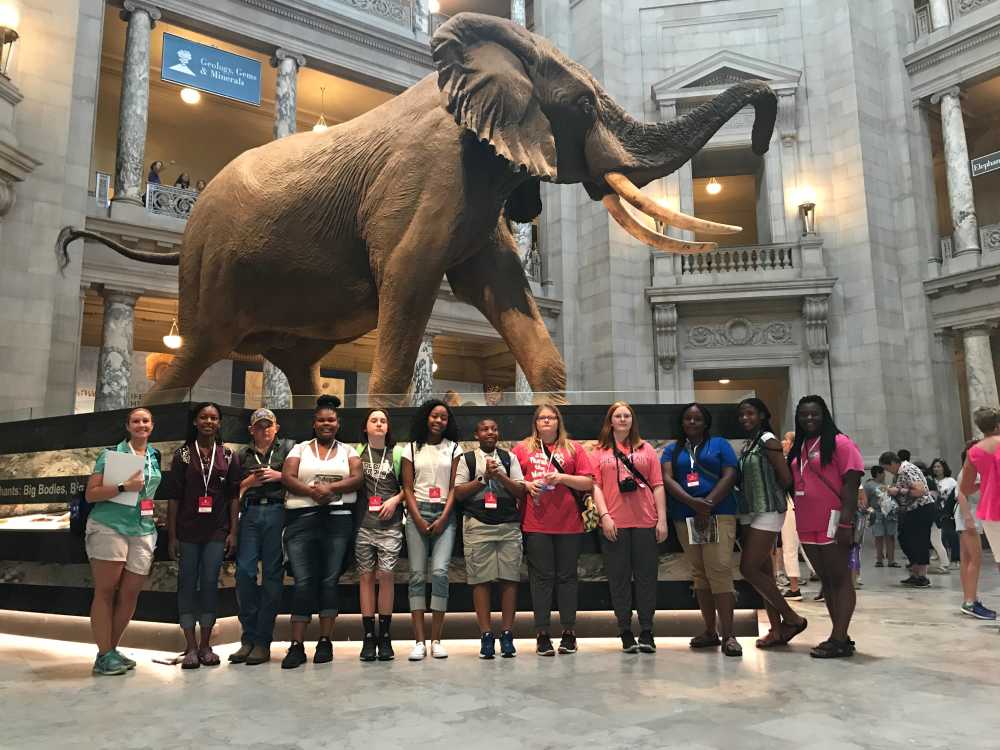 For the past two years, Marked Tree High School Social Studies teacher Heather Wolfe has taken students on educational trips to Washington, D.C.
Wolfe has taken two groups of students so far. The first group went in June of 2017 and stayed for the three days, and the second group went last June for four days. The trips are through an educational tour company called WorldStrides, which plans the itinerary and provides a tour guide. Tickets and meals are included in the trip price.
Several students who went spoke about their favorite parts of the tour.
For Shira Hendrix, it was the Holocaust Museum. "We learned about the Holocaust in the fifth grade, and I always wanted to see the museum," Hendrix said. She said they got to walk on one of the concentration camp trains and see the room that displays thousands of shoes of the victims.
Jatavious Anderson's favorite part was the Jewish Museum, which he was interested in after having read "The Boy in the Striped Pajamas."
Aliyah McDanial's favorite was the Dr. Martin Luther King, Jr. Memorial. "When we talk about slavery and civil rights, we hear a lot about Dr. Martin Luther King, Jr. He was a really important person," she said.
Shelby Tacker enjoyed learning about George Washington's life at his home in Mt. Vernon.
Brooklyn Blancett's favorite was the 9-11 Memorial. "It opened my eyes to how much it has affected us as a country," she said, adding that it was really quiet.
Dajia Allen's favorite was seeing the boarding house Abraham Lincoln died in.
Students also talked about the Korean War Memorial, which has statues in the middle which are reflected in the wall of war scenes that surround it. Wolfe said Senators Boozman and Cotton got them tickets to get in for a Capitol tour. And there was extra security the day they toured the Capitol on the 2017 trip because that was when the shooting at the Congressional baseball practice happened. Another notable stop was an art exhibit which had art pieces from the annual Burning Man festival, so the exhibits were interactive.
Wolfe said the itinerary changes from year to year, but they pack a lot of things into each tour. A few of the many other places they toured included the Smithsonian Museums, the Lincoln Memorial, the Vietnam Memorial, Arlington National Cemetery, and the Library of Congress.
Wolfe said students also write letters each year asking businesses in the community to donate to help fund the educational trips and that several businesses have. Any business that wishes to help fund future trips can contact Ms. Wolfe at Marked Tree High School.