Junior Indians get conference win over EPC
Thursday, January 31, 2019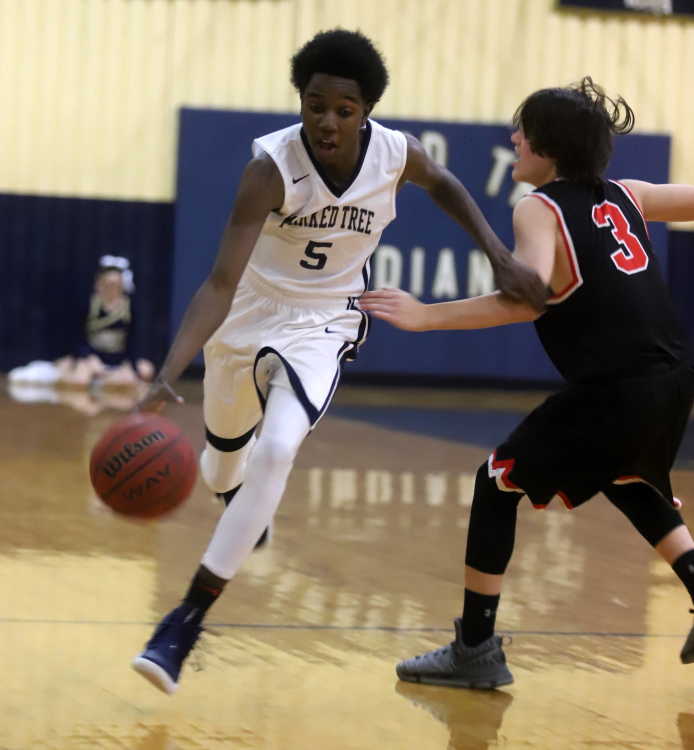 Josh Gilmore got EPC on the board first with a stick back basket only to see BJ Marshall get a stick back basket before hitting one of two free throws for the Junior Indians to make it 3-2 Marked Tree. Gilmore canned a three-pointer for EPC before converting an old-school three-point play to give the Junior Warriors an 8-3 lead with 3:16 left. The Junior Indians closed the quarter on a 9-0 run as Marshall got another stick back basket, Brylan Honeycutt and Itavious Nesbitt both scored inside baskets as Aayden Johnson canned a three-pointer to make it 12-8 Marked Tree at the end of one.
Barry Rossell, Jr drilled a three-pointer for EPC to cut the lead to 12-11 early in the second quarter only to see Marked Tree get a three-ball from Honeycutt along with a stick back and one of two free throws from Marshall to make it 18-11 Junior Indians. Johnson hit back to back three-pointers as Marshall scored off the fast break for Marked Tree making it 26-11 with 1:58 left. Gilmore hit a three-pointer for the Junior Warriors as Marshall hit two free throws for Marked Tree making the score 28-14 Junior Indians at the half.
Full story in January 31 edition of the PCDT!