Slow start proves costly for Lady Hornets
Thursday, January 31, 2019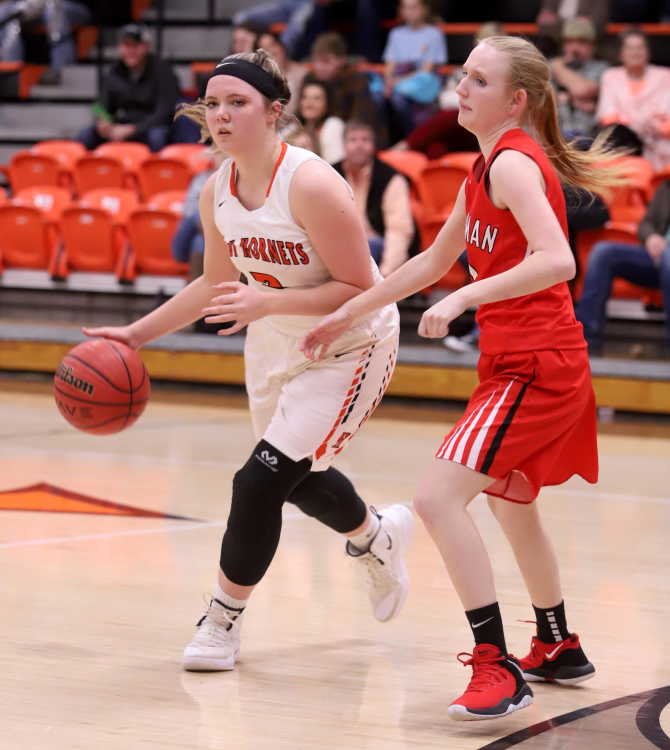 Harrisburg's slow start in the opening quarter helped Tuckerman build a double digit by halftime which proved to much for the Lady Hornets to overcome as they lost 48-30 last Thursday in Harrisburg.
Tuckerman jumped out to a 4-0 lead with one of two free throws and a three-pointer before Ansley Wixson got Harrisburg on the board with a basket inside to make it 4-3 Lady Bulldogs with 2:49 left. Tuckerman hit two free throws with 2:30 left making it 6-2 Lady Bulldogs as both teams went scoreless the rest of the quarter.
The Lady Bulldogs hit three straight three-pointers to start the second quarter making it 15-2 Tuckerman. Cassie Armstrong hit two free throws for the Lady Hornets, Tuckerman scored inside before Lessie Dowty converted an old-school three-point play for Harrisburg to make the score 17-7 Lady Bulldogs with 2:56 left. Tuckerman scored inside, Anna Walker got a basket in the paint for the Lady Hornets as the Lady Bulldogs scored inside to make it 21-9 Tuckerman. The Lady Bulldogs hit one of two free throws as Gretchen Morgan hit a jumper for Harrisburg to make the halftime score 22-11 Tuckerman
Full game article in January 31 PCDT!