Hornets drop home conference game to Cave City
Thursday, February 7, 2019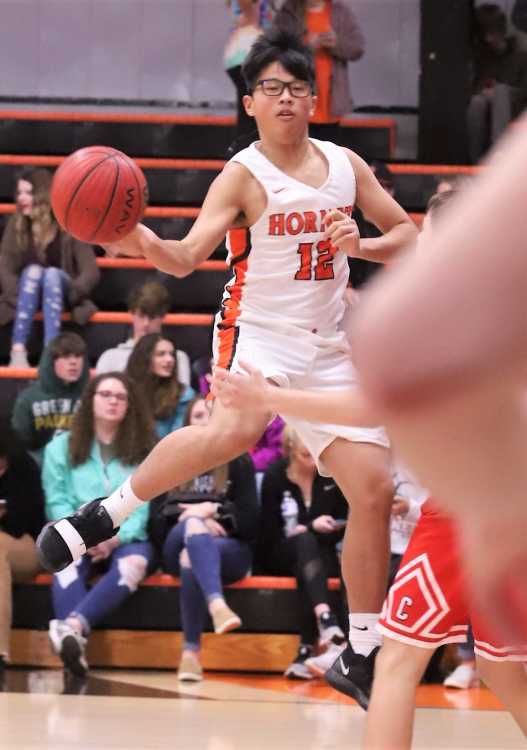 Harrisburg let Cave City get out a 16-2 lead after the first quarter as the Hornets couldn't fight their back from the deficit as they lost 60-23 to the Cavemen this past Friday night in Harrisburg.
Cave City jumped out a 12-0 lead before Presley Witt stuck back an offensive rebound to make it 12-2 Cavemen with 3:21 left. Cave City added two more baskets over the last three minutes to take a 16-2 lead after the first quarter of play.
The Cavemen scored the first five points of the second quarter before Jamason King hit a jumper in the lane for Harrisburg to make it 21-4 Cave City. The Cavemen netted a three-ball, Caleb Neal hit one of two free throws for the Hornets as the Cavemen hit one of two free throws and three-pointer to push their lead to 54-28 with 4:25 left. Chase Faulkner drilled a three-pointer for Harrisburg, the Cavemen hit a three-pointer before Witt scored inside and King canned a three-ball for Harrisburg making it 31-13 Cave City. The Cavemen hit two of three free throws late in the quarter after being fouled attempting a three-pointer to make the halftime score 33-13 Cave City.
Full game story in February 7 PCDT!