Junior Indians fall in 2A-6 district tournament finals
Thursday, February 14, 2019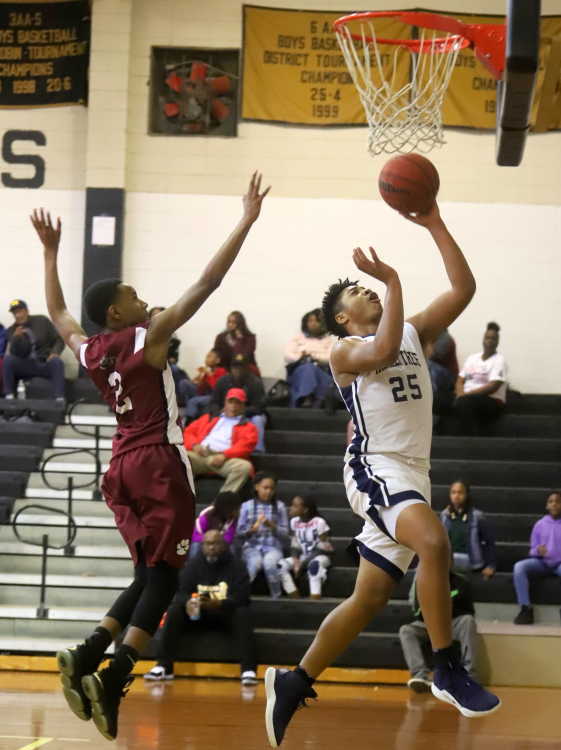 Marked Tree only scored two points in the third quarter as Earle built a 22 point lead before posting a 53-36 win over the Junior Indians last Thursday in the championship game of the 2A-6 junior boys' district tournament in Marianna.
BJ Marshall scored inside to give Marked Tree an early 2-0 lead before the Junior Bulldogs scored the next nine points to take a 9-2 lead with 3:28 left. Tray Jones canned a three-pointer for the Junior Indians as Earle scored inside to make it 11-5 Junior Bulldog. Marshall scored back to back baskets as Marked Tree cut the lead to 11-9 at the end of one.
Earle scored inside early in the second quarter as Jones hit one of two free throws for the Junior Indians to make it 13-10 Junior Bulldogs. Earle hit two of four free throws on back to back trips to the line and added a baseline jumper before Marshall hit two free throws from being fouled and two technical free throws making it 17-14 Earle with 3:26 left. Marshall hit one of two free throws for the Junior Indians, Earle hit two free throws, Brylan Honeycutt hit one of two free throws for Marked Tree before the Junior Bulldogs converted a conventional three-point play to make the score 22-16 Earle. Jones hit a jumper late for Marked Tree making it 22-18 Junior Bulldogs at the half.
Pick up a copy of the February 14 PCDT for full game article!