Sammy E. Settlemire, Sr.
Thursday, February 21, 2019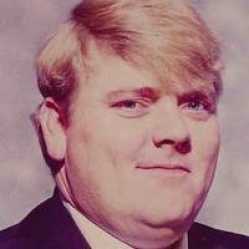 Mr. Sammy E. Settlemire, Sr., of Trumann departed this life on Tuesday, February 12, 2019 at St. Bernards Medical Center in Jonesboro, AR at the age of 68 years, 3 months and 12 days. He was born Tuesday, October 31, 1950 in Anderson Tully to the late Sam Settlemire and Helen Adams Settlemire Tucker and lived most of his lifetime in Trumann, and of the Baptist faith. He was preceded in death by wife, Donna Mae Settlemire; one sister, Dorene Settlemire; two brothers, Jackie Settlemire and Tommy Settlemire, Sr.; and his parents, Sam Settlemire and Helen Adams Settlemire Tucker. He is survived by two sons, Sammy E. Settlemire, Jr., and wife Serena of Ida, AR and Elvis Settlemire and wife Marilyn of Letona, AR; one daughter, Misty Burnett and husband Billy of Little Rock, AR; two brothers, Dennis Settlemire of Jacksonville, NC and Ricky Settlemire of Trumann; four sisters, Jaunita Butler of Drasco, AR, Rosie Hillis of Trumann, Sandra Woods of Leighton, AL and Amanda (Annette) Ward of Trumann; 9 grandchildren and 4 great-grandchildren. The family received friends on Friday February 15, 2019 from 11:00 a.m. to 12:00 noon at Thompson Funeral Home in Trumann. A celebration of life followed at 12:00 noon in the chapel of Thompson Funeral Home with Bro. Tommy Jordan officiating. Burial will follow in Holly Springs Cemetery near Harrisburg. An online register book can be signed at www.thompsonfuneralhome.net.