Lady Wildcats tumble in district tournament finals
Thursday, February 21, 2019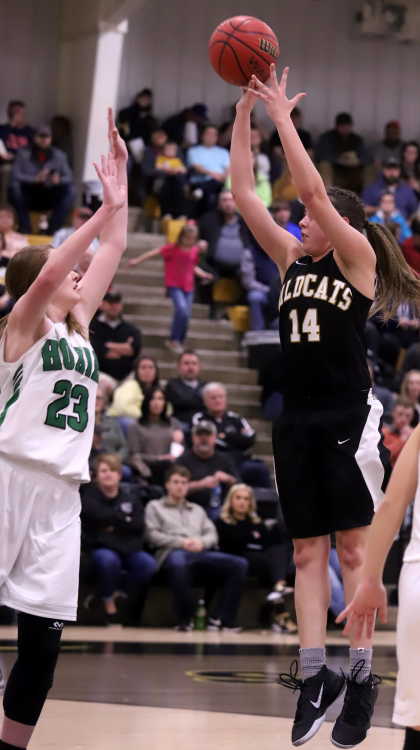 For the second time in eight days, Trumann had no answer for the Hoxie Lady Mustangs as the Lady Wildcats lost 58-28 this past Friday in the 3A-3 girls' district tournament championship game in Manila.
Hoxie took the early 2-0 lead before Caroline Morgan scored a basket inside for the Lady Wildcats to tie the game. The Lady Mustangs hit a three-ball to go up 5-2 as Mycha Wilson hit a jumper for Trumann to make it 5-4 Hoxie with 2:57 left. The Lady Mustangs scored the next five points to go up 10-4 as Kayla Spence scored in the paint for Trumann to make it 10-6 at the end of one.
Spence scored inside early in the second quarter for Trumann to make it 10-8 Hoxie only to see the Lady Mustangs score the next nine points to go up 19-8. Spence scored the next seven points for the Lady Wildcats with a basket inside, a jumper in the lane and a three-pointer making it 19-15 Hoxie with 2:11 left. The Lady Mustangs closed the quarter on an 8-0 run to take a 27-15 lead to halftime.
Pick up a copy of the February 21 PCDT for full game story!