Marked Tree claims fourth straight district title
Thursday, February 21, 2019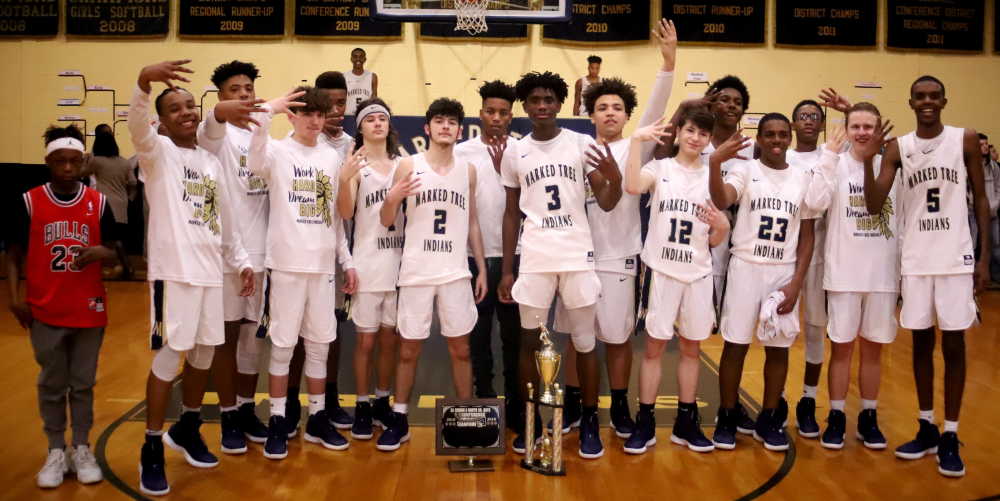 Marked Tree used a 22-12 third quarter to break open a close game on their way to a 57-47 win over Earle in the finals of the 2A-6 senior boys' district tournament this past Friday at Marked Tree. The title was the fourth district title in a row for the Indians.
Marked Tree jumped out to an 8-0 lead as Brennon Honeycutt and Trayvius Brown hit back to back three-pointers before Brown scored a basket inside. The Bulldogs made back to back baskets to cut the lead to 8-4 with 3:58 left. Israel Malone hit one of two free throws for the Indians, Earle drilled back to back three-balls as Malone hit a jumper in the lane for Marked Tree to make it 11-10 Indians after one.
Earle took a 12-11 lead with a jumper early in the second quarter as the Indians got an old-school three-point play from Itavious Nesbitt and two free throws from Brown to make it 16-12 Marked Tree. The Bulldogs hit one of two free throws, Eli McCrary hit a jumper and Nesbitt hit one of two free throws for Marked Tree as Earle scored inside making the score 19-15 Indians with 5:04 left. Honeycutt hit two free throws for Marked Tree, the Bulldogs scored the next six points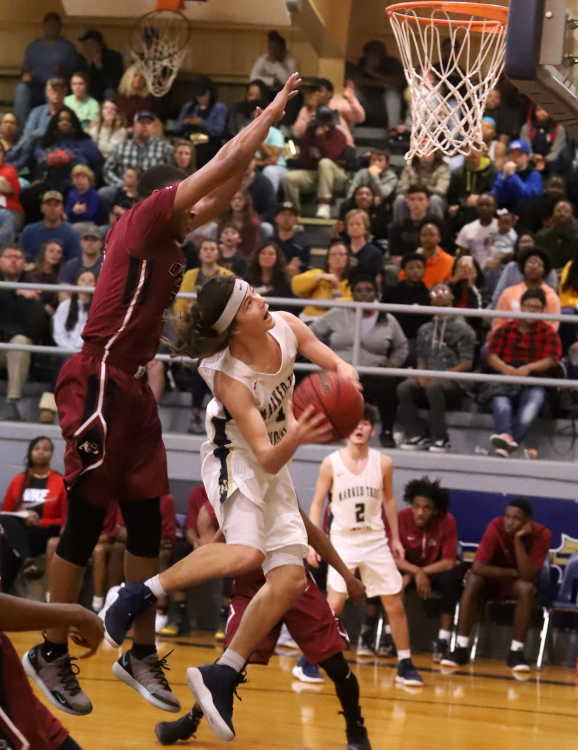 Full game article in February 21 PCDT on newsstands now!!