Wildcats fall in regional opener, ends season
Thursday, February 28, 2019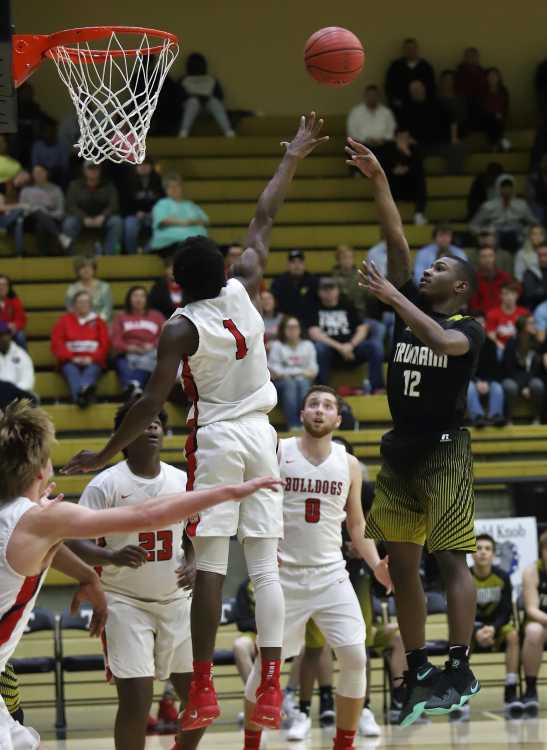 Trumann dug a hole in the first quarter they couldn't get out of as the Wildcats fell 61-49 to Tuckerman this past Thursday in the opening round of the 3A-3 Regional basketball tournament being played at Wildcat Gym in Trumann. The Wildcats end their season with a 17-10 record
Tuckerman hit a three-pointer for the first points of the game as Trumann responded with a three-pointer from MJ Barnes to make it 3-3. The Bulldogs hit a jumper, Zach Buchanan scored inside for the Wildcats before Tuckerman went on a 12-0 run to make it 17-5 Tuckerman with 1:07 left. Ben Turner hit a three-ball for the Wildcats as Tuckerman got a basket inside an old-fashioned three-point play making it 22-8 Bulldogs at the end of one.
Trumann got a jumper from Turner and an old-school three-point play from Azani Smith early in the second quarter to cut the lead to 22-12. Tuckerman got a basket in the paint before the Wildcats got a basket inside from Buchanan and a stick back basket from Turner to make it 24-17 Bulldogs with 3:50 left. Tuckerman got a basket down low, the Wildcats got a stick back from Dedrick Coleman and a fast break layup from Barnes only to see Tuckerman get a three-pointer making it 29-21 Bulldogs. Barnes put back an offensive rebound for Trumann, the Bulldogs hit a jumper and a three-pointer before Turner hit one of two free throws for the Wildcats to make it 34-24 at the half.
Full game article in February 28 edition of the PCDT!