Lady Wildcats punch ticket to Class 3A state tournament
Thursday, February 28, 2019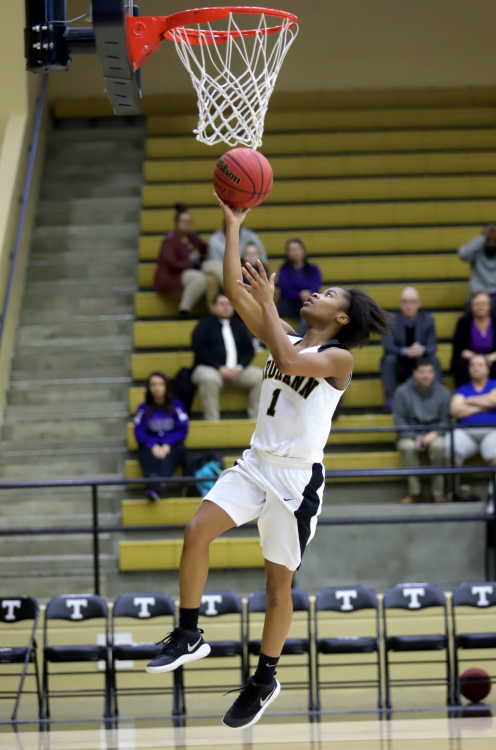 Trumann built a 23 point lead by halftime before cruising to a 57-31 win over Riverview in opening round play of the 3A-3 Regional tournament last Wednesday in Trumann. The win gave the Lady Wildcats their first state tournament berth in 29 years.
Caroline Morganís steal and layup gave Trumann the early 2-0 lead as Riverview scored the next five points to go up 5-2. Mycah Wilson went coast to coast for a layup before Mallory Hartley canned a three-pointer to give the Lady Wildcats a 7-5 lead with 3:02 left. The Lady Pirates hit two of four three throws on back to back trips to the line only to see Trumann get one of two free throws from Hartley, a basket inside from Kayla Spence and two more free throws Hartley to take a 12-7 lead at the end of one.
The Lady Wildcats opened the second quarter with a 13-0 run as Spence hit a jumper before hitting one of two free throws to make it 15-7 Trumann. Wilson scored three straight baskets for the Lady Wildcats, Morgan got a steal and layup as Spence hit two free throws making it 25-7 Trumann with 3:27 left. Riverview hit a running jumper, Hartley converted an old-school three-point play before hitting one of two free throws for the Lady Wildcats to make it 29-9 Trumann. Hartley netted a three-ball late to make the score 32-9 Lady Wildcats at the half.
Pick up a copy of the February 28 PCDT for complete game story!