Lady Wildcats' season ends in state tournament semi-finals
Thursday, March 7, 2019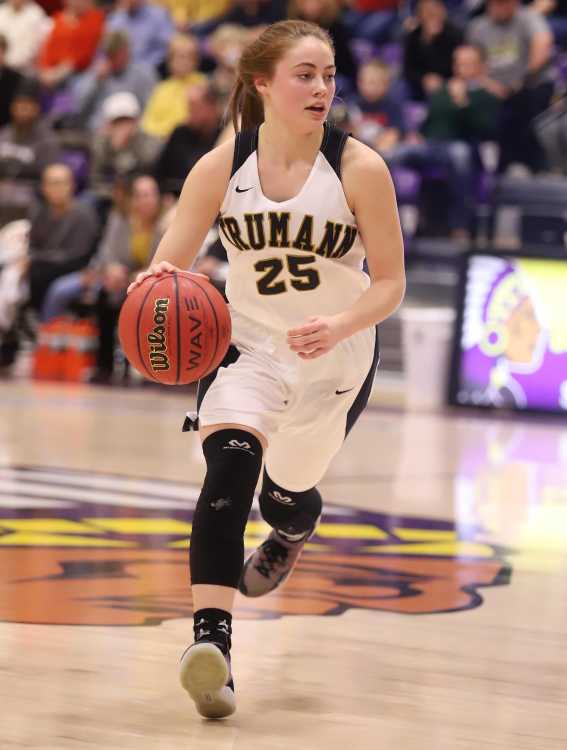 Trumann's fairy tale season came to an end this past Saturday in the semi-finals of the Class 3A girls' state basketball tournament in Osceola. The Lady Wildcats (25-8), playing for the third day in a row, got behind early and could not catch back as Mountain View handed Trumann a 67-30 loss to end their season. This Trumann team made deepest run in post-season play since the 1989-90 team that made the semi-finals at Star City.
The Lady Yellowjackets got on the board first before Mallory Hartley scored inside for Trumann to tie the game at two. Mountain View scored the next six points to go up 8-2 forcing the Lady Wildcats to call a time-out with 5:09 left. The Lady Yellowjackets got a basket coming out of the time-out as Trumann got a jumper from Hartley and two free throws from Kayla Spence to make it 10-6 Mountain View. The Lady 'Jackets scored three straight baskets to make the score 16-6 before Hartley scored in the paint for Trumann making it 16-8. Mountain View stuck back an offensive rebound, Mycha Wilson hit two free throws for the Lady Wildcats as the Lady Yellowjackets netted a three-pointer to make it 21-10. Wilson added a score with one second left making it 21-12 Mountain View after one.
Mountain View canned a three-pointer to open the second quarter as Hartley answered with a three-ball for the Lady Wildcat to make it 24-15 Lady Yellowjackets. Mountain View scored inside, Haley Mathis got a basket down low for the Lady Wildcats, the Lady Yellowjackets got a basket in the paint before Spence drilled a three-pointer for Trumann to make the score 28-20 Mountain View with 2:53 left. The Lady Yellowjackets went on an 11-0 run to push their lead to 39-20. Wilson got inside for a Trumann basket only to see the Lady 'Jackets make a three-pointer late to take a 42-22 lead at the half.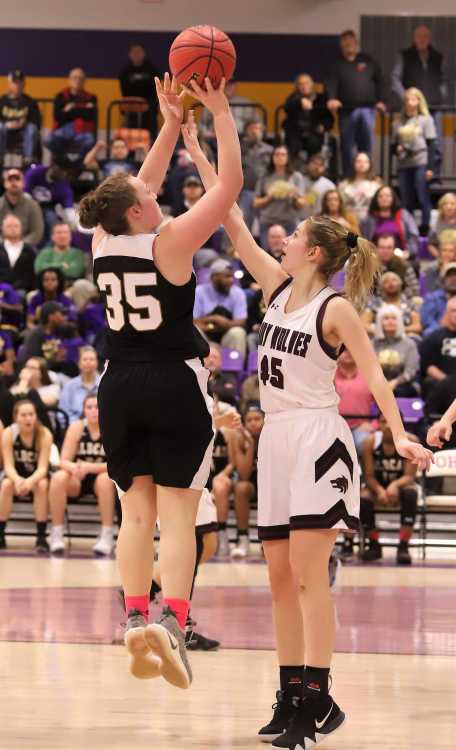 The Lady Yellowjackets pushed their lead to 45-22 with a three-ball to open the third quarter scoring as Wilson hit two free throws for Trumann to make it 45-23. Back to back three-pointers from Mountain View made it 51-24 before Hartley hit two free throws for the Lady Wildcats making it 51-26 as the Lady Yellowjackets called time-out with 2:22 left. Mountain View netted a three-pointer after the break and Amber McClaughlin canned a three-pointer for the Lady Wildcats to make it 54-29 Lady Yellowjackets. Mountain View added two more baskets in the last minute of the quarter to make the score 58-29 after three.
Full game article in March 7 edition of the PCDT!