Marked Tree falls at home to Ridgefield Christian School
Thursday, March 14, 2019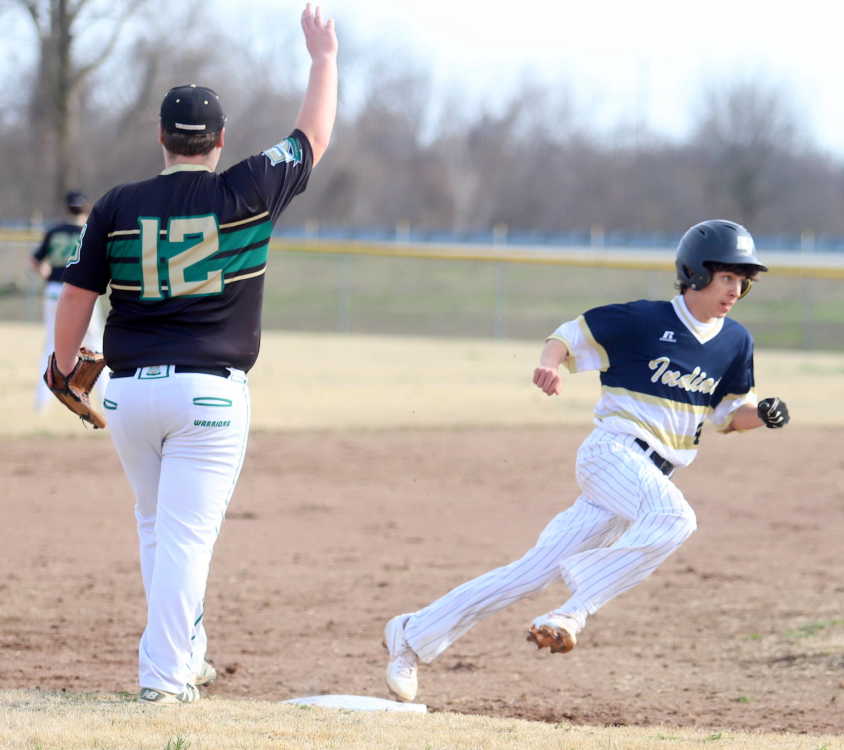 Marked Tree (0-2) and Ridgefield Christian School (RCS) were tied 3-3 after three innings of play. RCS outscored the Indians 4-2 over the last three innings to take a 7-5 win this past Monday in Marked Tree.
An infield single coupled with a wild pitch, a stolen base and a passed ball gave the Warriors a 1-0 lead after the top half of the first inning. Criswell walked leading off for the Indians as Brennon Honeycutt was hit by a pitch. Eli McCrary flew out as Chaz Simmons singled. Criswell scored on an overthrow during a rundown off of Simmonsís hit to make 1-1. Braden Francis drew a walk, Jackson Parrish was out on the infield fly rule and Jarrett Harssonís fielderís choice forced Simmons out at second to keep the score 1-1 after one. RCS used two hits and a walk to score another run in the top of the second inning to take a 2-1 lead. Marked Tree went down in order in the bottom of the inning as Corey Jacobs and Logan Smith both grounded out and Criswell flew out as the score stayed 2-1 Warriors.
Pick up a copy of the March 14 PCDT for full game story!