John Charles Gunter
Thursday, March 14, 2019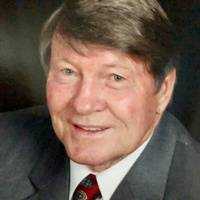 SOUTHAVEN - Mr. John Charles Gunter, of Southaven, Miss., born on Aug. 17, 1938, in Palmdale, Calif., to the late Cecillia Franklin Gunter O'Dell and the late John M. Gunter, passed away on Feb. 22, 2019, in Southaven, Miss. at the age of 80.
He was a member of Getwell Church in Southaven. He owned and operated Gunter Construction in Memphis, Tenn., from 1972 to 1999. He graduated from Trumann High School in 1956. Johnny served in the U.S. Army Security Services from 1957 to 1958.
He was preceded in death by his sisters, Sadie Mae McCall, Lois Jean Gray, and Bertha Fay Gunter, and his parents. Johnny is survived by his wife of 57 years, Dorthy Wells Gunter; his daughter, Beth Gunter Duncan; and adopted children Lisa Doble, Shelli Perez and Refugio Landaverde; sister, Melba Sue Straver; and grandchildren, Jennifer Landaverde and Christopher Landaverde.
Funeral service was held Feb. 27 at the chapel of Thompson Funeral Home. Burial followed in Harrisburg Memorial Park Cemetery in Harrisburg. Pallbearers were Ronnie Witt, Ryan Witt, Karry Witt, Jeremy Witt, Scott Craig, and Steven Shirley.
An online register book can be signed at www.thompsonfuneralhome.net.