Mary Edith Sims
Thursday, March 14, 2019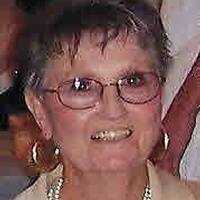 TRUMANN - Mrs. Mary Edith Sims of Trumann, departed this life on Friday, Feb. 22, at NEA Baptist Memorial Hospital in Jonesboro at the age of 90.
She was born Nov. 16, 1928, to the late Augusta Garland "A.G" and Gladys Smith Murphy in Egypt, Ark., and lived most of her lifetime in Trumann. Mary was the most kind and loving wife, mother, grandmother, sister, and aunt that this world has ever known. She retired from Lincoln Mfg. and quickly found work at Ballard Flowers and in housekeeping to keep her busy. She loved to garden and always kept a well manicured lawn full of beautiful flowers. Mary was a member of Central Missionary Baptist Church in Trumann where she tended to the floral arrangements.
She was preceded in death by one son, Nevis Sims; three sisters, Wanda Mae Murphy, Helen Ainsworth and Laverne Lairson; four brothers, Emmet Murphy, Lester Murphy, C.M. Murphy and Jerry Murphy; and her parents.
She is survived by her husband of 62 years, Perry Sims of the home; two daughters, Tammy McDaniel and Cindy Taber both of Trumann; six grandchildren, Chris McDaniel of Trumann, Rachael Robert and husband Kevin of Jonesboro, Paul Lavon "JR" McDaniel of Trumann, John McDaniel and wife Connie of Trumann, Dylan Kelso of Trumann, Gage Kelso of Fayetteville; six great-grandchildren, Jake, and Emilee Robert of Jonesboro, Billie, Garrett, Brody, and Harley McDaniel of Trumann.
The family received friends on Feb. 26 at Thompson Funeral Home in Trumann. A celebration of her life followed in the chapel of Thompson Funeral Home with Rev. Bill Maxwell officiating. Burial proceeded in Arkansas State Veterans Cemetery in Birdeye, Ark. Pallbearers were her grandsons.
An online register book can be signed at thompsonfuneralhome.net.