Betty Lou Parker Whitt
Thursday, March 14, 2019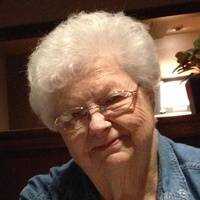 Mrs. Betty Lou Parker Whitt went to be with the Lord on Feb. 26, 2019 at the age of 85. She was born Thursday, March 9, 1933, in the Light Community of Greene County Arkansas. She was otherwise a lifelong resident of Trumann and is survived by her husband, Edward Whitt of Trumann; son, Eddie Whitt; daughter-in-law, Reba Whitt; granddaughter, Julia Anne Whitt all of Powhatan, Va., and sister Dorothy Romines of Paragould.
She was preceded in death by her parents, Cecil Clarence Parker and Marie Louise Homes Parker, her brother, Jackie C. Parker and baby sister Margie V. Parker.
Betty worked as a telephone operator for United Telephone Company until dial service came to Trumann. She later worked at Sterling's Five & Dime, and Trumann International dealership, then later as a receptionist for Dr. Floyd Smith. After Dr. Smith's retirement, she served on the Trumann Literacy Council until her retirement. Most recently she was a resident of the Three Rivers Nursing Home in Marked Tree.
A celebration of her life was held March 3 at Thompson Funeral Home with Rev. Ronnie Whitt officiating. Private burial took place on March 4 at Arkansas State Veterans Cemetery in Birdeye, Ark.
In lieu of flowers, memorials can be made to First Christian Church, 521 West Main, Trumann, AR 72472.
An online guest book can be signed at www.thompsonfuneralhome.net.