Hornets take 11-2 win over East Poinsett County
Thursday, March 28, 2019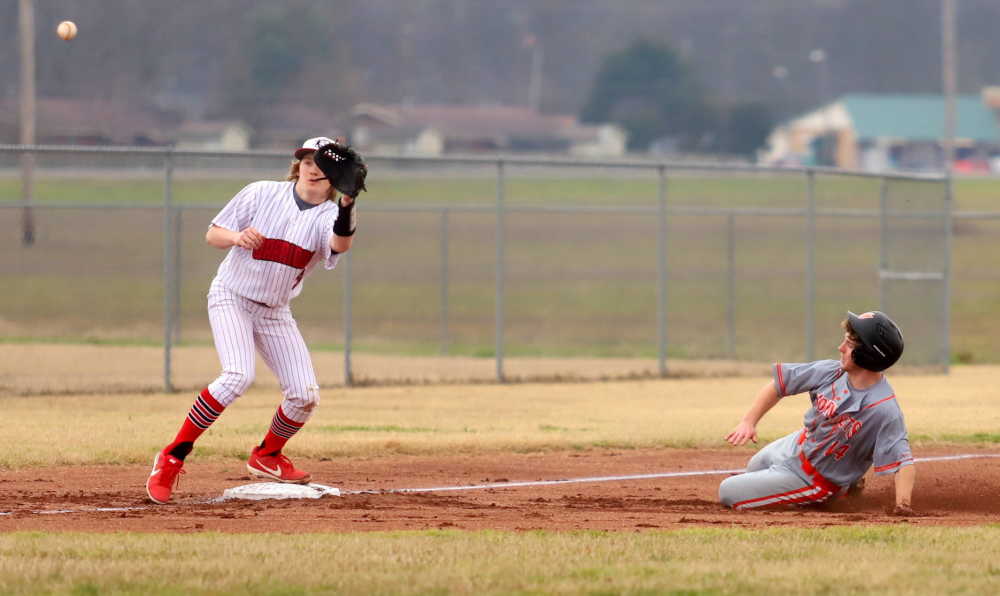 Harrisburg jumped out to a 5-0 lead in the top of the second inning before cruising to an 11-2 win over EPC in high school baseball action this past Monday in Lepanto.
The Hornets went three up and three down in the top of the inning as EPC pitcher Jordan Smith struck out Ross Hebb, got a ground ball out from Drew Wright and struck out Jett Jackson. In the bottom half of the inning, EPC loaded the bases but couldn't push a run across. Harrisburg starter Drew Wright gave up back to back singles to Kern Kline and Gavin Constant before walking Preston Rains. Wright regrouped and struck out Tysean Garrett, Colby Moore and Candon Argo to retire the side as the game stayed scoreless. Hayden Creecy grounded out leading off the top of the second inning for Harrisburg as Connor Castle doubled and Parker Jones reached on an error that scored Castle making it 1-0 Hornets. Jaden Gipson singled to plate Jones making it 2-0 Hornets. Gibson stole third before Chase Faulkner drew a walk as did Jamason King to load the bases. Heeb singled to score Gipson and Faulkner making it 4-0 Harrisburg. Wright reached on an error as Jackson reached on fielder's choice that brought in King to make it 5-0 Hornets. Creecy lined out for the third out. Peyton Edings popped out leading off for the Warriors before Deuce Moore, Smith and Kline all drew walks to load the bases. Constant popped out before Rains' fielder's choice grounder scored Deuce Moore to make it 5-1 Harrisburg. Garrett struck out to end the second inning.
Full game article in March 28 edition of the PCDT!