Area players play in Sun Senior Classic
Friday, April 12, 2019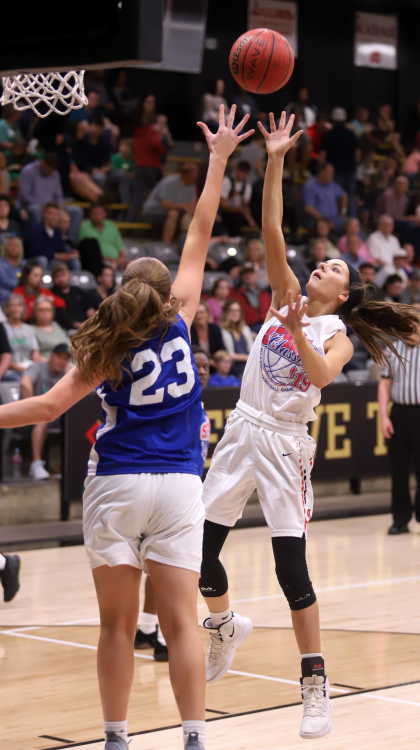 Four Poinsett County basketball players laced up their basketball shoes one last time to play in the Sun Senior Classic basketball game this past Sunday at Don Riggs Hurricane Gym in Jonesboro. In the girls' game the white team won by a score of 111-98 and in the boys' game, the white team held on for a 116-115 win.
Trayvius Brown and Jack Brown of Marked Tree were both on the boys' blue team coached by Blytheville head coach McKenzie Pierce as Trumann's Mallory Hartley played for the girls' blue team coached by Trumann head coach Aaron Ballew and Cassie Armstrong of Harrisburg was on the girls' white team coached by Brookland head coach Joe Baltz.
In the girls' game, the white team led 31-24 at the end of one as Armstrong scored two points and Hartley had one point in the opening quarter. The blue team cut the lead to two at half with the white team leading 53-51. Armstrong netted four points in the second quarter with Hartley canning a three-pointer. The white team's offense caught fire and outscored the blue team 31-20 to build an 84-71 lead after three quarters of play as Armstrong tossed in seven points in the quarter as Hartley didn't score any points. The teams both scored 27 points in the final quarter as Armstrong added five more points to finish with 18 points for the white team as Hartley again went scoreless to finish with four points for the blue team. "The game was awesome," Ballew said after the game. "We knew the game would feature a lot of offense with not much defense being played. Give credit to both teams, these girls were really good players," Ballew added.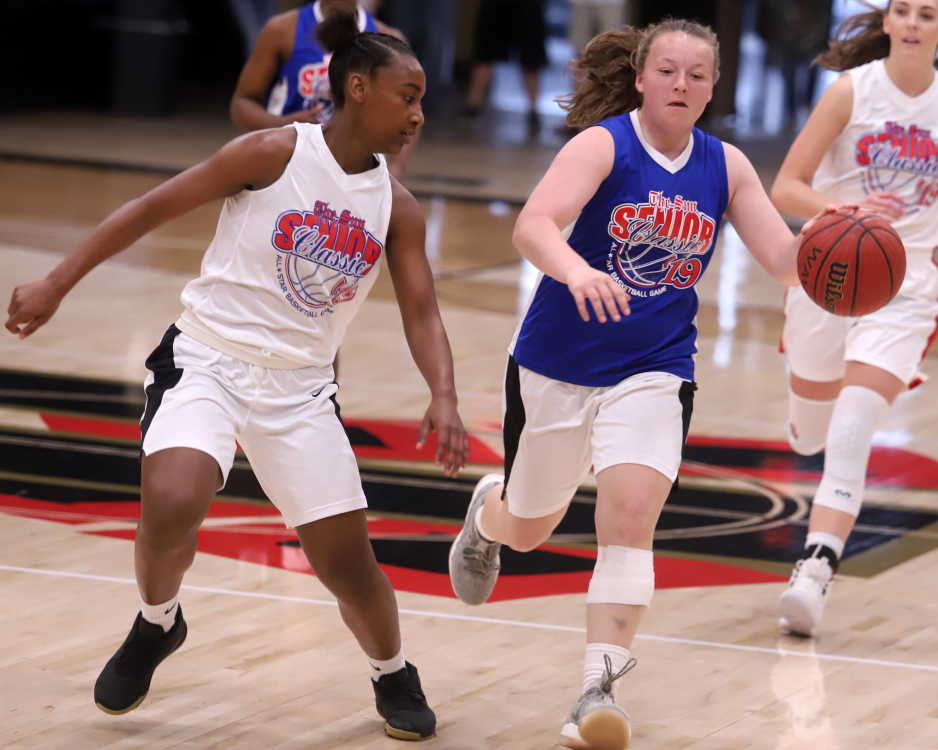 In the boys' contest, the pace was fast and furious. The blue team led 32-24 after the first quarter as Jack Brown had a bucket while Trayvius Brown went scoreless. Each player had a three-pointer in the second quarter as the white team outscored the blue 27-23 to cut the blue lead to 55-51 at the half. Neither player got a score in the third quarter as the white team again outscored the blue team 30-28 to make it 83-81 after three. For the third quarter in a row the white team outscored the blue team, this time 35-32, to hang on for the win. Jack Brown finished the game with five points as Trayvius ended up with three points.