Harlson hurls shutout against Cave City
Friday, April 12, 2019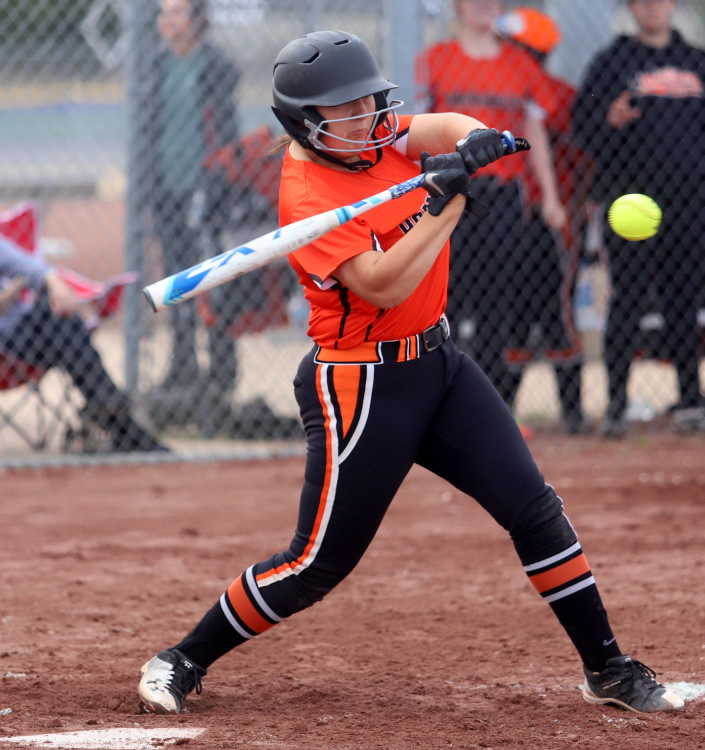 Kloey Harlson allowed one hit and struck out 10 of the 16 batters she faced as Harrisburg beat Cave City 13-0 this past Friday in Trumann.
Harlson struck out the side in the top of the first inning as the Lady Hornets scored three times in the bottom half. Ansley Wixson led off with a walk before going to second base on a passed ball. Anna Walker and Jehlian Wright drew walks to load the bases. Wixson scored on a wild pitch to make it 1-0 Lady Hornets. Walker scored on Harlson's ground-out to make it 2-0 before Wright scored on Gretchen Morgan's ground-out to make it 3-0. Hayden Hopkins and Cassie Armstrong both walked only to see Destiny McGuire watch strike three to end the inning. The Lady Cavewomen got a base runner on via an error with two out in the top of the second before Harlson got a strikeout for the third out. Harrisburg added four more runs in the bottom of the inning as Kendyll Grissom walked leading off as Wixson also coaxed a walk. Walker singled to load the bases before Wright launched a grand slam home run to make it 7-0 Lady Hornets. Harlson doubled before Morgan popped out, Hopkins grounded out and Armstrong struck out looking to end the inning.
Full game story in April 11 edition of the PCDT!