Hornets drop home conference game to Cave City
Thursday, April 18, 2019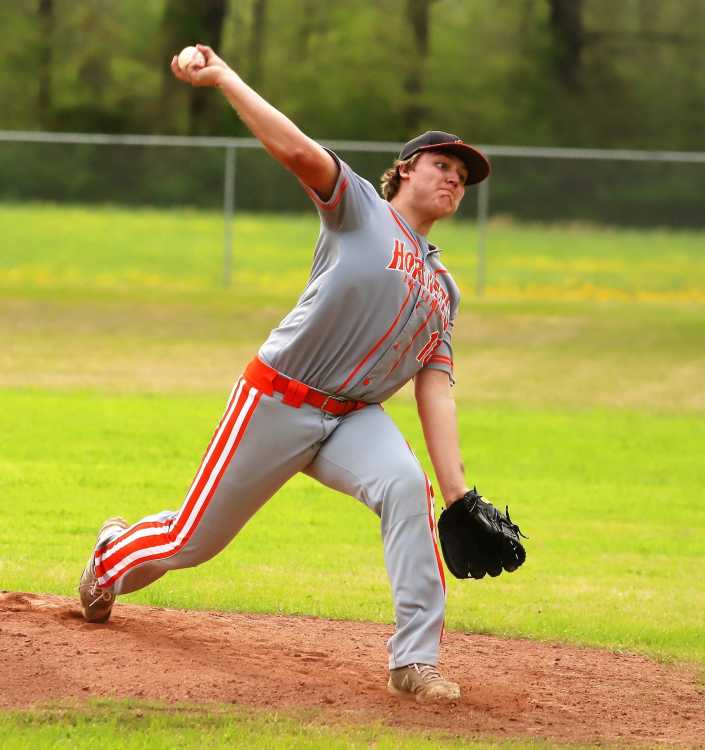 Harrisburg's offense could never get started as the Hornets lost to Cave City 13-0 this past Thursday at the City Park in Harrisburg.
Cave City got a runner on base in the top of the first only to leave the runner stranded on base. Harrisburg went three up and three down in the bottom half as Ross Heeb grounded out before Drew Wright and Jett Jackson both struck out to keep the score 0-0. The Cavemen looked to get on the board in the top of the second inning as they loaded the bases with one out. Jett Jackson struck out the next two batters to leave the bases loaded. The Hornets again went down in order in the bottom of the second as Hayden Creecy and Connor Castle both grounded out before Parker Jones went down swinging keeping the game scoreless.
The Cavemen got a solo home run in the top of the third inning to take a 1-0 lead. Presley Witt grounded out leading off for Harrisburg as Jaden Gipson drew a walk. Gipson stole second base before Jamason King popped out. Heeb watched strike three to end the inning with Cave City leading 1-0. The Cavemen added five more runs in the top of the fifth taking advantage of a Harrisburg error and two walks with the big blow being a three-run home run to take a 6-0 lead. Wright struck out to lead off the bottom half as Jackson drew a walk. Jackson stole second base only to be left stranded when Creecy and Castle both struck out to end the inning.
Full game story in April 18 edition of the PCDT!