Lady Wildcats down Hoxie in district consolation game
Friday, May 3, 2019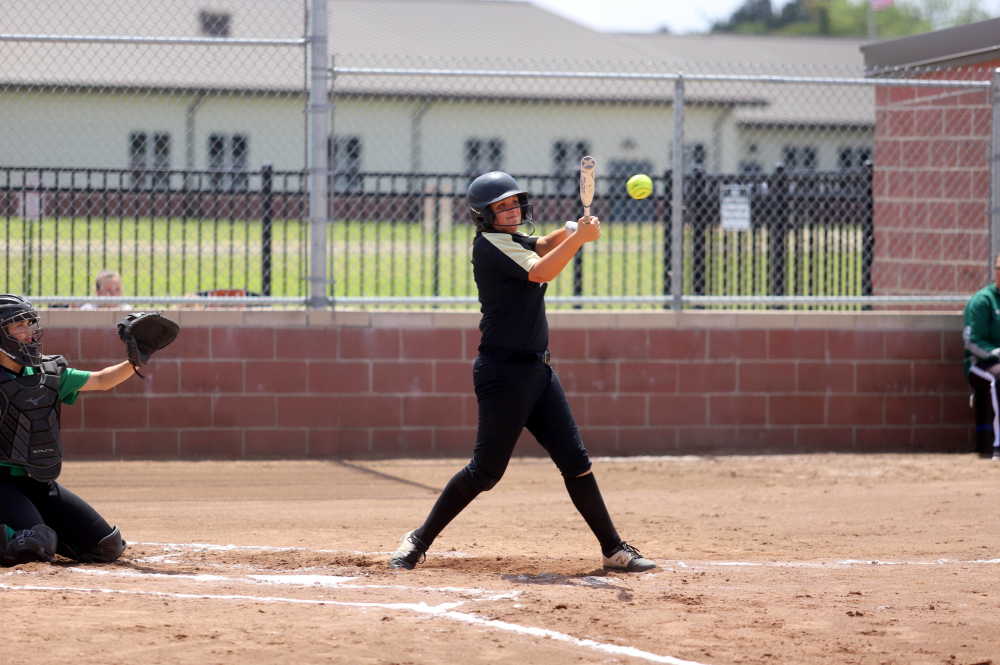 The Trumann Lady Wildcats held on for a 5-3 win over the Hoxie Lady Mustangs today to earn the number three seed in the upcoming 3A-3 Regional tournament in Palestine-Wheatley. Trumann will play host Palestine-Wheatley on Thursday (May 2).
Hoxie went down in order in the top of the first inning as Trumann looked to score in the bottom half as Daly Taylor singled with two outs and Mallory Hartley was hit by a pitch putting two runners on. Mallory Mincy flew out ending the inning as the game stayed scoreless. The Lady Mustangs again went down in order in the top of the second inning before Trumann plated two runs in the bottom half. Hannah McClaughlin walked and Maddie Roach bunted for a hit before Kayla Spence's sacrifice bunt moved the runners up a base. Devin Overshine singled to score McClaughlin making it 1-0 Trumann. Callahan beat out a bunt as Roach beat the throw to the plate making it 2-0 Lady Wildcats. Karsen Overshine grounded into a double play to end the inning.
Hoxie got a lead-off single but left the runner stranded to keep it 2-0 Trumann in the top of the third. Taylor singled leading off for the Lady Wildcats as Hartley flew out. Mincy coaxed a walk before McClaughlin flew out. Roach laced a double in the gap that plated Taylor as Mincy was out at the plate trying to score making it 3-0 Trumann after three. The Lady Mustangs left another runner stranded in the top of the fourth as Trumann tacked on another run in the bottom as Callahan doubled with two out and scored on Karsen Overshine's single to make it 4-0 Lady Wildcats.
Complete game story in May 2 edition of PCDT on newsstands now!