Vietnam veterans dedicate memorial in Marked Tree
Monday, May 13, 2019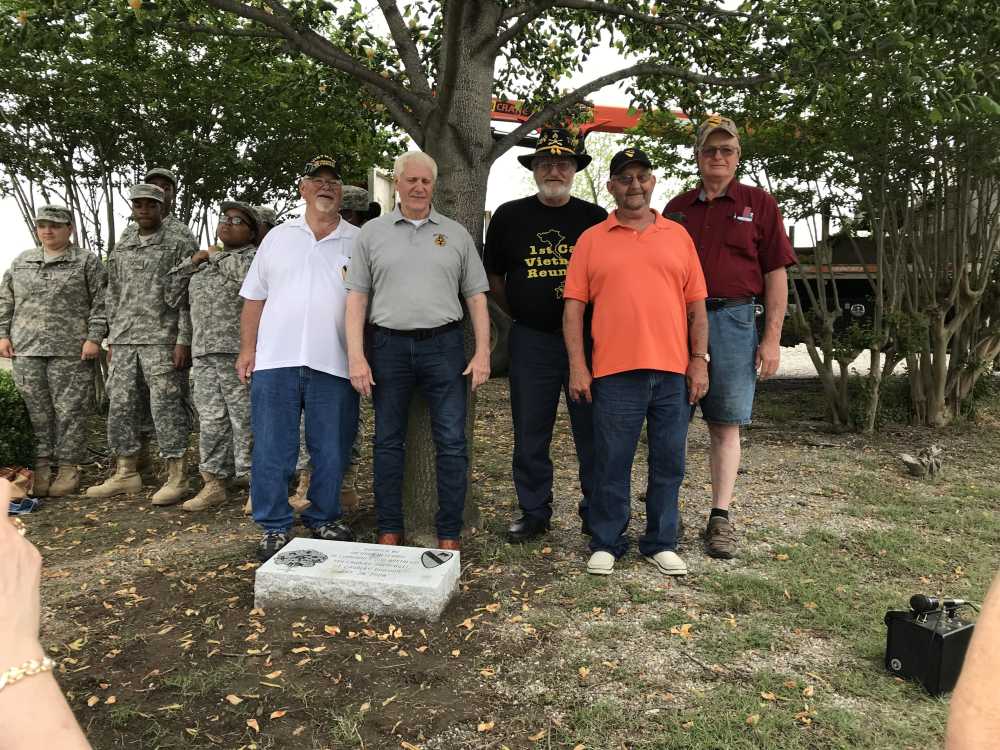 Eleven years ago, a group of Vietnam veterans with the 1st Cavalry were invited to Marked Tree to visit the Wall that Heals, a traveling replica of the Vietnam Veterans Memorial.
The veterans had been at a reunion in Memphis, and on the way to Marked Tree, they were joined by the Iron Posse, a group of motorcyclists who escorted them. When they reached Tyronza, school children were lining the overpass to greet them. They were waving flags and holding "Welcome Home" signs. And when the veterans made it to Marked Tree, they ended up as guests of honor in a parade many hadn't known they would be participating in.
That visit changed their lives. The veterans were so touched by the welcome they received from both Marked Tree and Tyronza that they have returned every year since. They were in town again last weekend for Tyronza's Stars and Stripes Jubilee and paid a visit to Marked Tree Friday for a special dedication.
Back in 2008 when they came to visit the Wall that Heals, the veterans planted a tulip tree at the site of the wall in Cypress Park. The veterans had each been given a packet of soil from Vietnam by their captain, who had visited the country recently. And when they planted the tree, each one mixed in their packet of soil.
To read the full story, see the May 9 edition of the Poinsett County Democrat Tribune.