Bradley signs onto AState mascot team
Monday, May 13, 2019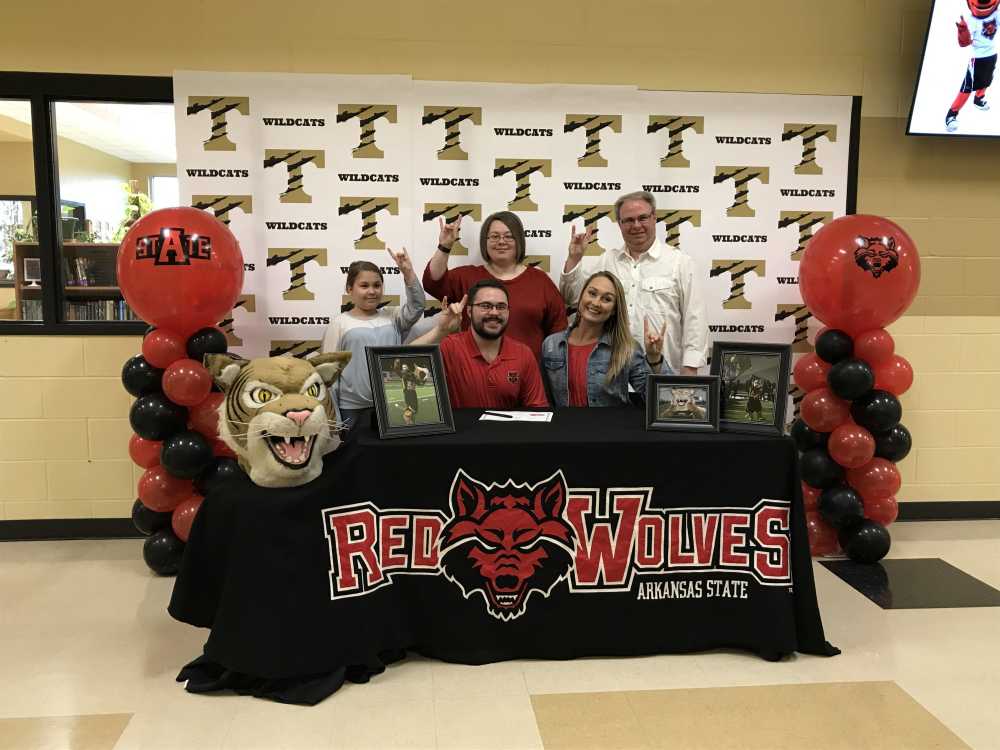 Trumann graduating senior Paydon Bradley will be joining the Arkansas State University mascot team as one of the students who play mascot Howl. Bradley made it official with a signing ceremony held at Trumann High School Monday.
Paige Pauley, Coordinator for the ASU Cheer Squad, said that when she met with Bradley, he was excited and eager, and she knew he would be a great choice. Bradley will receive a scholarship for the mascot program and has already been able to start training and shadowing.
Bradley served as Trumann High School's mascot for a year, taking over after the senior who had been the mascot before him graduated. He was also named Most Spirited his senior year.
See the full story in the May 9 edition of the Poinsett County Democrat Tribune.